Call for entries:
Call for entries for the four international competitions (films, animations, music videos and video games) lasts from December 18 to April 26. In all categories nominees will compete for the title and a statue of the Black Horse and the monetary prize of 500 euros. Prizes will be awarded by the festival audience.
Ars Independent 2019 will take place between September 24th and 29th in Katowice. As every year, the festival is searching for what's cool in young, debuting, contemporary audio-visual culture.
At the heart of the event are four international competitions for new works (2018/2019). In the Black Horse of Film, directors of feature films will compete. Short animations will clash in the Black Horse of Animation. The Black Horse of Video Games and the Black Horse of Music Videos are dedicated to authors of new games and music videos.
The nominees will be announced on August 26th alongside the festival's full programme.
The event is organized by the culture institution Katowice the City of Gardens and the City of Katowice.
Black Horse of Animation
Only debuts and second animated films, alongside school films (made before debuts) produced after January 1st, 2018 are eligible to enter the competition. Films eligible to enter the competition may be created in any animation technique and their running time must not exceed 30 minutes (including credits). Competition entry is free of charge. In order to submit a film for selection, one must fill out the electronic entry form available at the festival website. An alternative and equal submission channel is the Ars Independent profile on FilmFreeway.com. Submission copies must have English subtitles, with the exception of films with English language dialogues.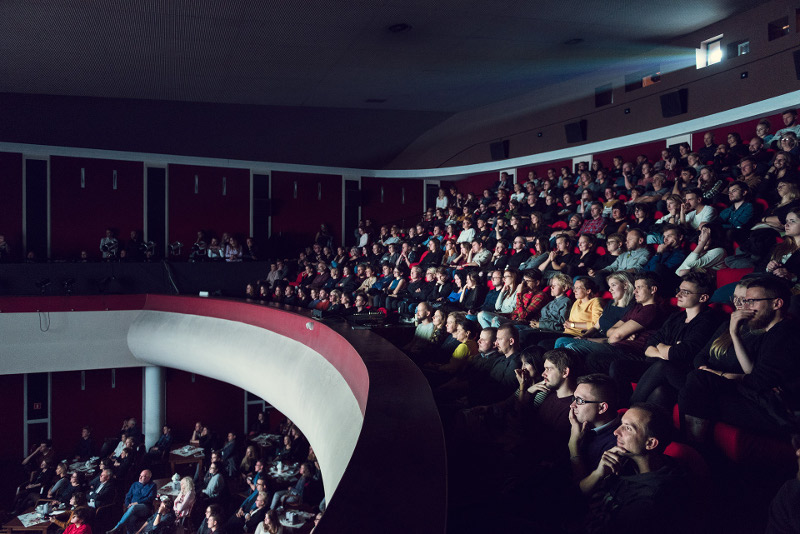 Ars Independent 2018. Photo by: Michał Jędrzejowski