Festival News:
The 2018 festival poster has been designed by veteran Japanese animator Yoji Kuri, director of Human Zoo (1962), The Midnight Parasites (1973), Pop (1974). See his full biography.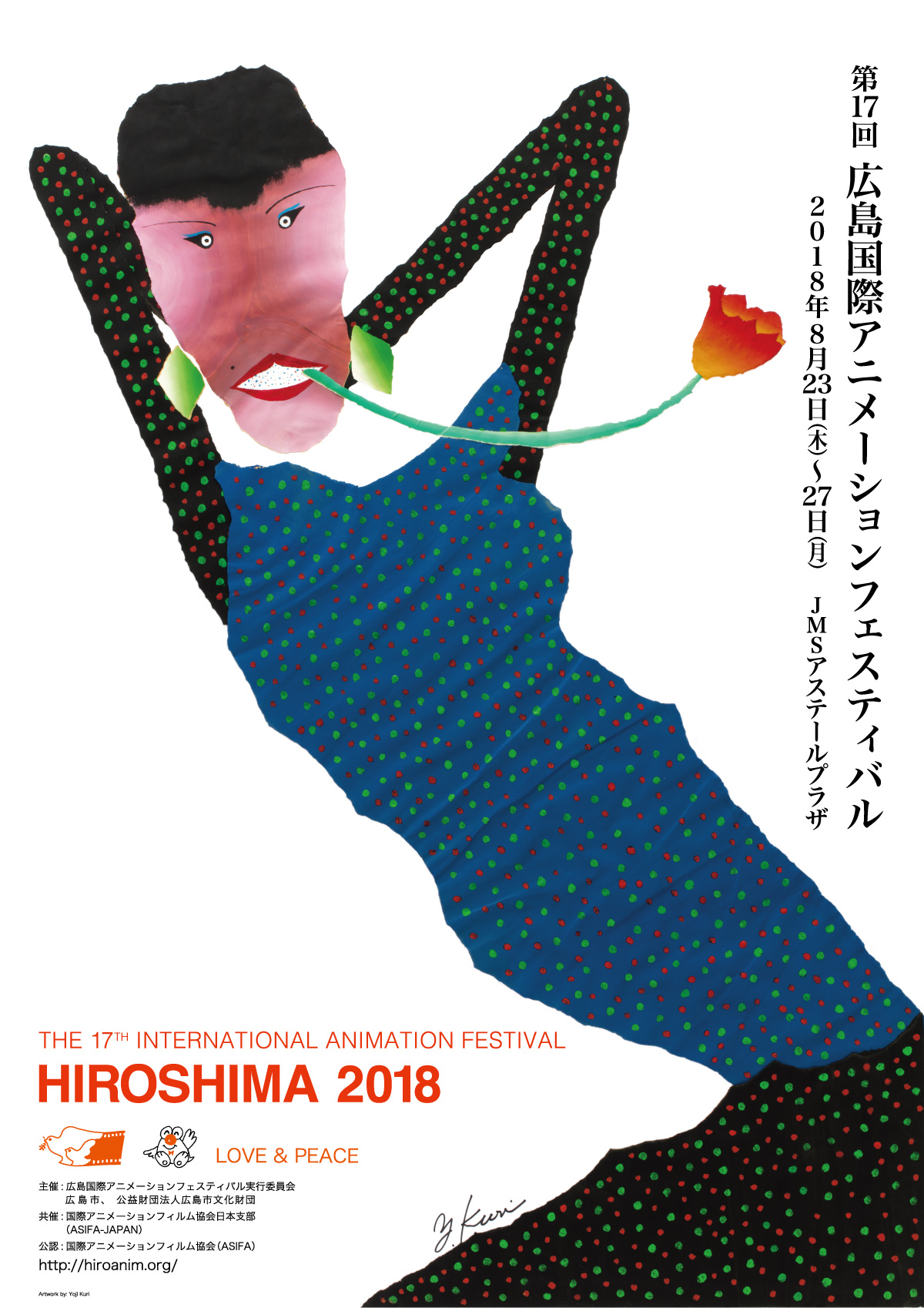 Call for entries: (Archive)

Films completed after 1 April 2016 are eligible to compete.
Running time should be less than 30 minutes.
Organizers: Hiroshima International Animation Festival Organizing Committee, Hiroshima City, Hiroshima City Culture Foundation
Co-organizer: ASIFA-Japan