Festival Poster: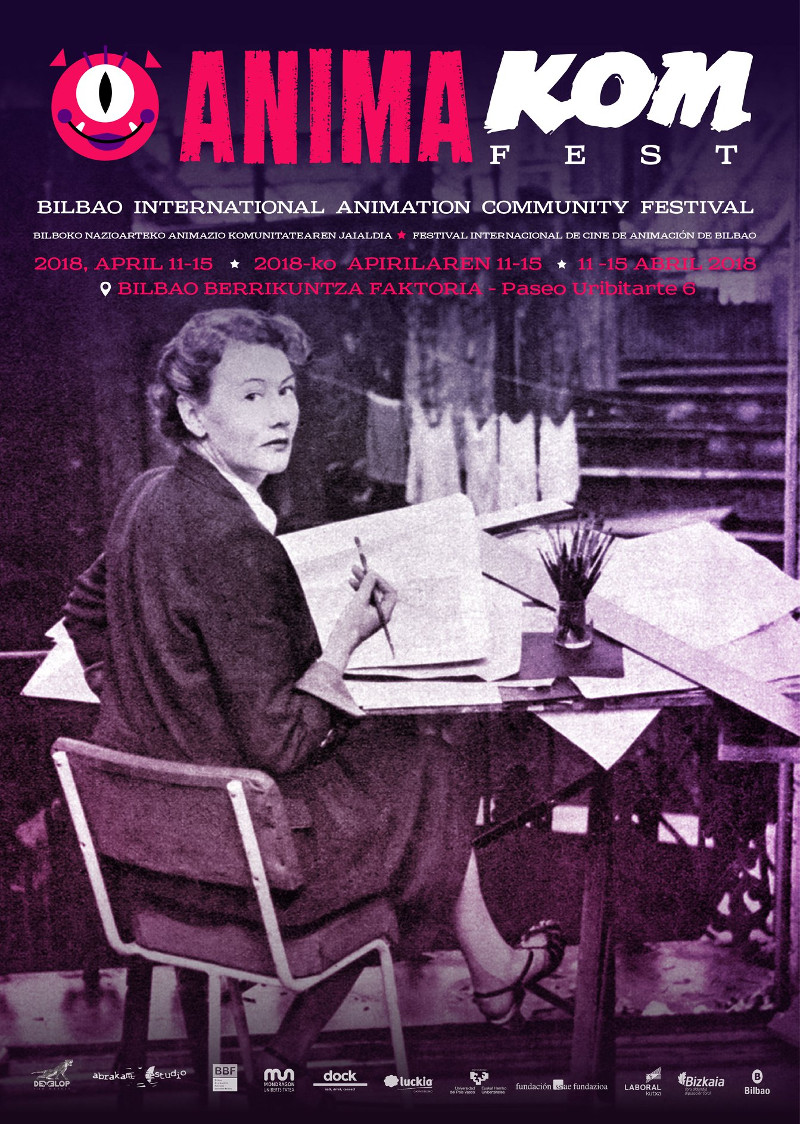 Archive: Call for entries:

A single international jury proposed by the artistic director of ANIMAKOM Bilbao International Animation Community Festival will be appointed to judge the two competitions, for films completed after 1 January 2017.
The prizes initially established for the two competitions will be as follows:
a) SHORT FILMS COMPETITION
-Grand Prix Animakom
- Special Jury Prize
- Special Jury Mention
b) STUDENT FILMS COMPETITION
-Grand Prix Student Competition
- Special Jury Prize
- Special Jury Mention
c) In addition, for any films competing in either of the two categories that are  directed by a director born or resident in the Basque Country, a prize will be  awarded for Best Basque Short Film. The Festival shall choose nominees for  this prize.
The awarding of this prize will be compatible with any of the other prizes. The jury shall undertake to award at least one prize in all categories. At its own discretion it may give more than one special mention in any of the categories.
Before the date of the festival, the Festival shall make known whether any of the prizes includes a monetary payment.
The Festival may permit other Basque, Spanish or international organizations or institutions to present their own awards.
Deadline: 20 February 2018