Isabel Herguera has designed the poster for the upcoming Anima festival in Brussels-Flagey.
 The 2014 edition of the celebrated Anima festival takes place between 28/2 and 09/03 in Brussels and Flagey, Belgium.
The festival poster has been designed by the Spanish Isabel Herguera, also a jury member of the 2012 Anima festival. Herguera was nominated for a Goya  (best short animated film) for her 2005 short La gallina ciega.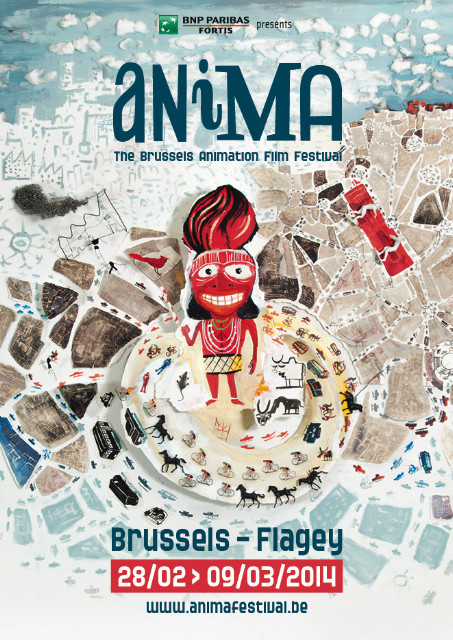 Related Articles

The Burden, Weekends, Tehran Taboo Win at 2018 Anima Brussels
All the winners of the 37th Anima Brussels festival. The...

PRODUCTION: Sultana's Dream by Isabel Herguera
 A 1905 feminist utopia and a short story in colonial...