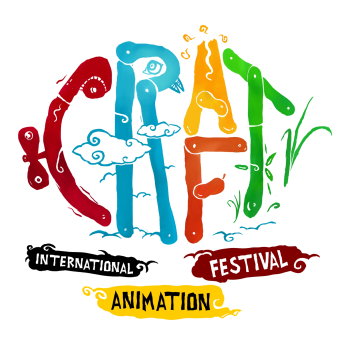 A new, Indonesian animation festival calls for entries.
CRAFT International Animation Festival is a new, Indonesian animation festival organized by Animasi Club in collaboration with Animation Across Borders in Yogyakarta (Java, Indonesia), from 24 to 28 October 2017.
Producers, distributors, film institutions, individual artists or other entities can submit  short animation films (no longer than 30 minutes, with closing credits), produced after January 1st, 2016 to two parallel festival compeititons.
1. INTERNATIONAL COMPETITION OF TRADITIONAL & STOP-MOTION ANIMATION (open to professionals and students from all around the world)
Traditional and stop-motion animation is understood by organizers as the animation created with traditional methods (analog animation art / a materials-focused practice), where computer was used only during post production stage or CGI was used to a minimum extent, or not at all)
2. SOUTHEAST ASIA COMPETITION OF DIGITAL PAINTING, DRAWING AND CUT-OUT ANIMATION (open to  professionals and students from Southeast countries)*
 Digital Painting, drawing and cut-out animation is understood by organizers as the animation created with digital tools.
*Southeast Countries: Indonesia, Malaysia, Singapore, Philippines, Vietnam, Laos, Cambodia, Thailand, Myanmar (Burma), East Timor, Brunei, Christmas Island, Andaman and Nicobar Islands, and Cocos (Keeling) Islands.
FACTS:
There is no submission fee
Submissions via clickforfestivals.com, the CRAFT webpage, or email (signed entry form and film link) to

This email address is being protected from spambots. You need JavaScript enabled to view it.

Deadline: 20 August 2017

Related Articles

Indonesian Animation Has a High Potential: Interview with Gerryadi Agusta Sachanity
Zippy Frames animation journalist Peter Schavemaker...

Meet the Juries of the 2018 Animanima Festival
Špela Čadež, Nikita Diakur,Vessela Dantcheva, Lea...