Festival news:

View  the official poster of Animac Lleida festival  (22-25 Feb 2018), Lleida, Catalonia by Carles Porta.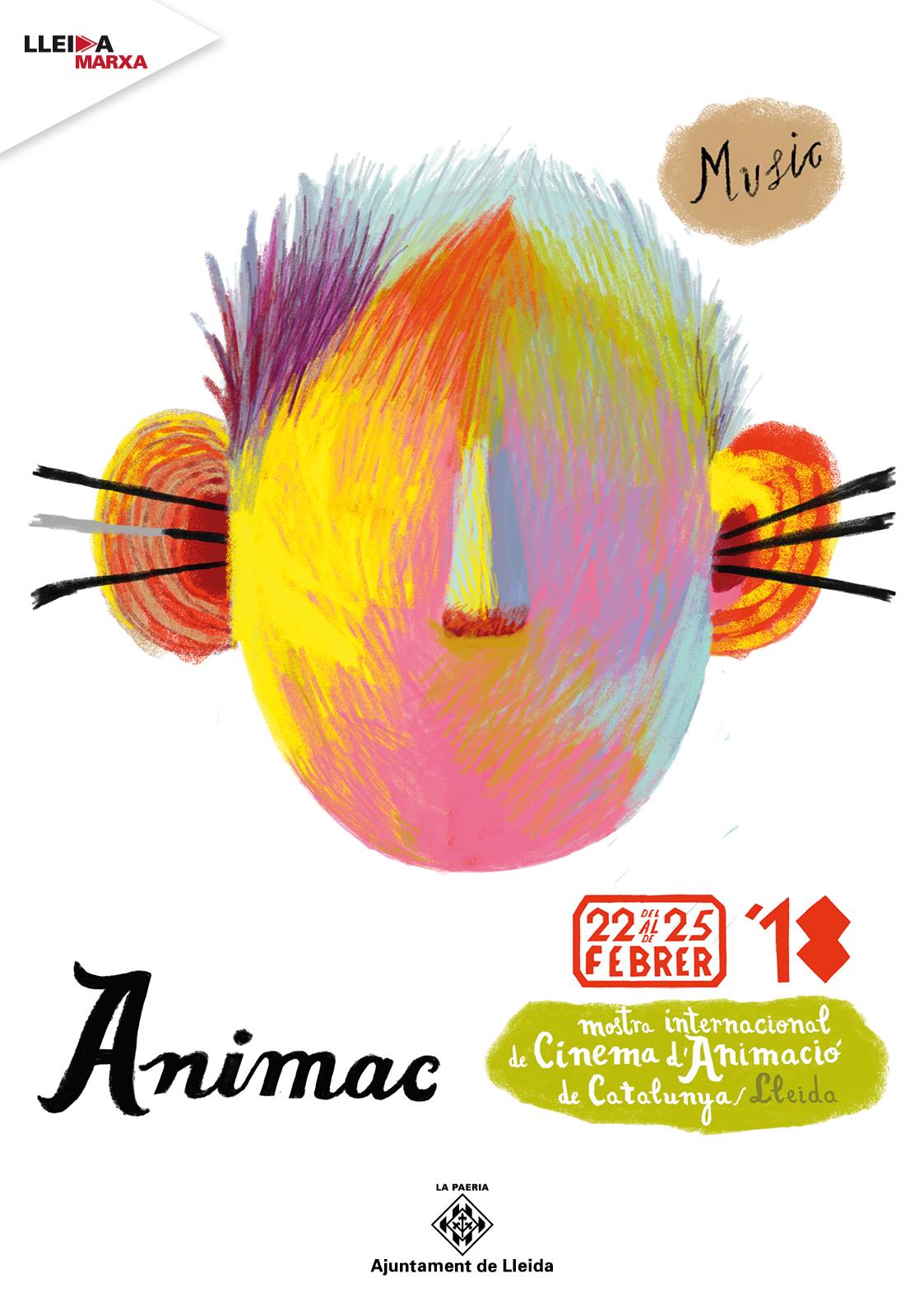 The poster combines the festival's theme of animation and music. Carles Porta was also the author of the ethereal 2017 Animac poster and trailer.
ANIMAC International Animation Film Festival of Catalonia is a not-for-profit cultural event organised by Lleida City Council and supported by the Department of Culture of the Government of Catalonia and other public and private bodies.