2020 Call for Entries to Follow (Autumn 2019)

Hiroshima International Animation Festival is a biennial manifestation held in Hiroshima City in August, endorsed by Association Internationale du Film d'Animation (ASIFA). Under the spirit of LOVE & PEACE, the festival has been dedicating to the advancement of visual media art culture in general, by promoting international cross-cultural exchanges through the development of animation art. Today, Hiroshima Festival is considered as one of the most respected animation festivals in the world. It is also qualified as an Academy Award Short Film Festival as well as ASIFA-Hollywood's Annie Awards Short Film Festival.
Flyer announcing HIROSHIMA 2020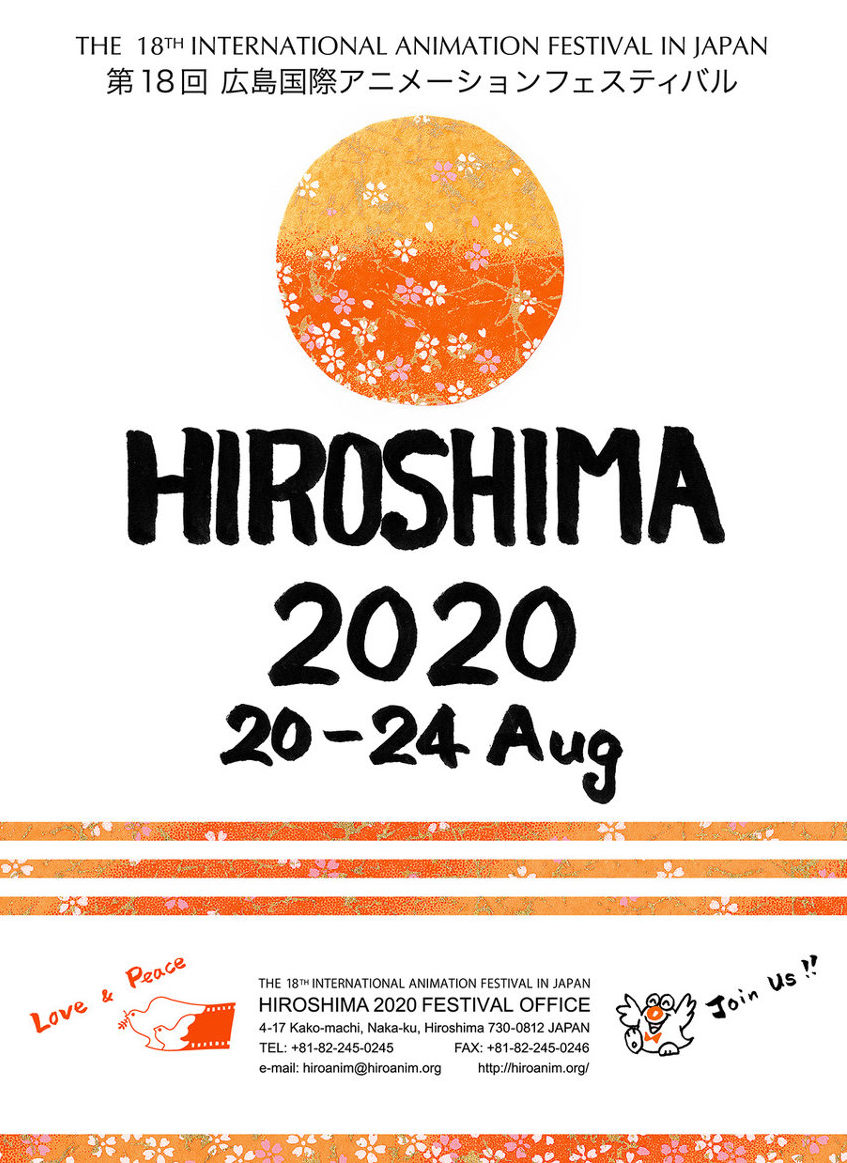 2018 Festival Coverage (Archive)

2018 Highlights:
Yoji Kuri — the International Honorary President of HIROSHIMA 2018, and who also created our official poster — spearheaded Japanese independent animation. He has received international recognition since as early as the 1960's and is still actively working today. Celebrating the 90 years of Yoji Kuri,  you will enjoy the screening of his witty and satirical works as well as his valuable talk.
Michael Dudok de Wit has been the only winner of both Grand Prize and Hiroshima Prize from the past Hiroshima International Animation Festival, and we are pleased to welcome him as our special guest.  There will be two programs:
(1) a screening of his inspiring feature animation "The Red Turtle", with Michael's short speech before the screening.
(2) a screening of his two short films "Father and Daughter" (HIROSHIMA '02 Grand Prize) and "The Monk and the Fish" (HIROSHIMA '96 Hiroshima Prize), as well as Michael's talk about his filmmaking.
Raoul Servais Retrospective: Belgian master of animation Raoul Servais, who will also turn 90 this year, remains as active as ever. He has honored us by serving as the festival's International Honorary President twice in the past. In appreciating Raoul's dedication to animation field over many years, we will be screening a selection of his short films that have received numerous international awards.
Estonian Animation Special (34 Programs): An intensive focus on Estonian animation from its pioneering days until the present. Such a huge focus on Estonian works together will be the first time ever in the world.
The 2018 festival poster has been designed by veteran Japanese animator Yoji Kuri, director of Human Zoo (1962), The Midnight Parasites (1973), Pop (1974). See his full biography.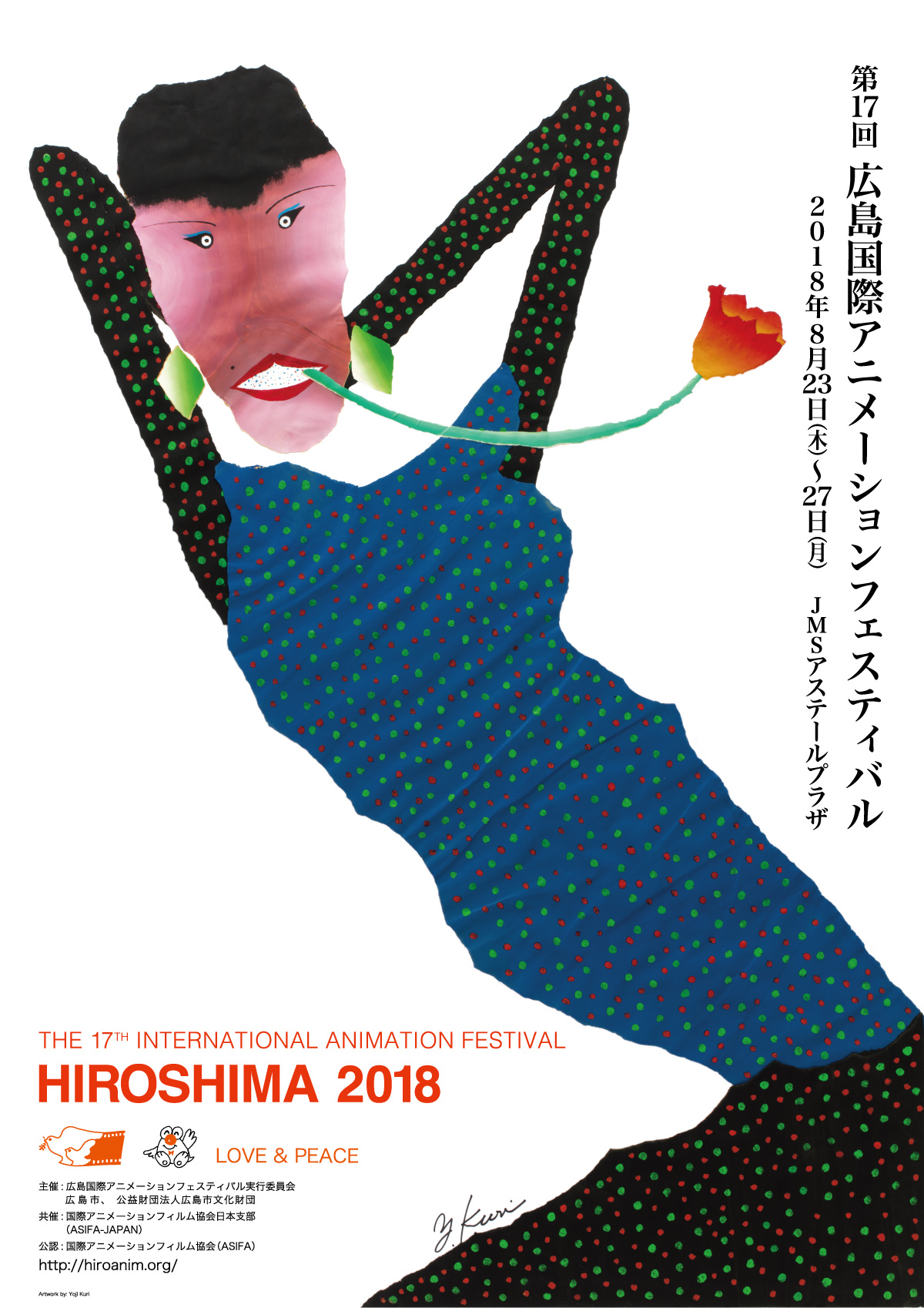 Organizers: Hiroshima International Animation Festival Organizing Committee, Hiroshima City, Hiroshima City Culture Foundation; Co-organizer:ASIFA-Japan