Alessandro Rak has completed the new adult Italian animated feature The Art of Happiness presents successfully a dramatic family story. Read his interview at Zippy Frames.
Directed by first-timer in feature animation Italian Alessandro Rak, who co-wrote the script with Luciano Stella,  The Art of Happiness (L' Arte della Felicità) tells the dramatic and existential story of a family in Naples  Alessandro Rak talks to Zippy Frames. Read his interview below, and get informed about the new Mad Entertainment Naples studio, which is behind the adult animated film.
ZF: Alessandro, thanks for talking to Zippy Frames. You have a background of being a comic strip writer and animator. Would you like to tell us more about that, and how did you decide to do The Art of Happiness?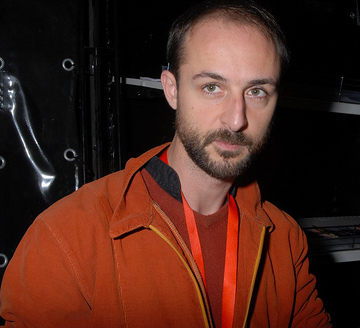 A.R.: Luciano - producer and co- screenwriter -, had this idea before me, the idea of a realistic approach to the Animation genre that could deal with serious topics. He knew about me and my work - I am an illustrator and I'm dealing with animation video too - so, that's it.

ZF: The Art of Happiness is an adult animated feature, unlike major US studio outputs. Were you influenced at all from other similar-minded films, such as Richard Linklater's Waking Life, Ari Folman's Waltz with Bashir or any other ?

A.R.: We can state that the movies you mentioned were very significant to me and in general they build up a good communication channel between us, because, as you know, producers and artists always start from different points of views and they see things with different eyes.
ZF: The film has a distinctive, graphic novel approach. How did you achieve that in the animating process, and how you collaborated with animation supervisor, Ivan Cappiello?

A.R.: Let me clarify this: Ivan Cappiello was the technical director for 3D animation while Marino Guarnieri was in charge for 2D's, and both - together with Dario Sansone - were my assistant directors while I managed the artistic supervision. But aside from our specific competences, we all have common passions and artistic souls, and that's why our communication was the best possible, because we were not enclosed in specific roles. The final look and style arises mainly from technical experimentations aiming to a specific emotional and artistic ideal and all the solutions were inspired from script's sensations and situations; on the other side the script itself has changed sometimes in order to accomplish visual and tech needs.

ZF: The Art of Happiness talks about family, guilt and forgiveness. How would you describe the film's recurring theme in one sentence?

A.R.: A cab ride through a man's life, a taxi driver, filtered by his dirty cab's windscreen, tarnished and bombarded by the rain.

ZF: Apart from the main character Sergio, who is your favorite character in the film?
A.R: Alfredo, his brother. This film is about an important brotherhood bond and for this I can't figure them out as two distinct characters unlikely what happens in the movie.
ZF: The Art of Happiness opens in Italy (Nov. 21) and then worldwide. What is the market for adult animated films in Italy, and what do you expect from the international career of L' arte della felicità?
A.R.: We didn't think about the market and its rules while making this movie, our aim was to explore and go deep in telling a vibrant and emotional story. This film was born in a spontaneous way. I wish this message could go beyond borders and reticences. Now all my concernings are focused on that stuff that still needs my work and presence. Because the movie is completed. And now it has begun a new journey.
The Art of Happiness has now opened in Italy.  Read the film review 
About MAD ENTERTAINMENT
M.A.D. Entertainment is a Neapolitan factory blending passion for Music, Animation and Documentaries, through the combination of technology and creative talent. Its creative team includes expert and young animators, skilled musicians, a story department and an art department. M.A.D. Entertainment leads its activity to create, write and produce documentaries, animation for Tv and feature films in animation. Its first feature film, produced in collaboration with Big Sur "L'Arte della Felicità" directed by Alessandro Rak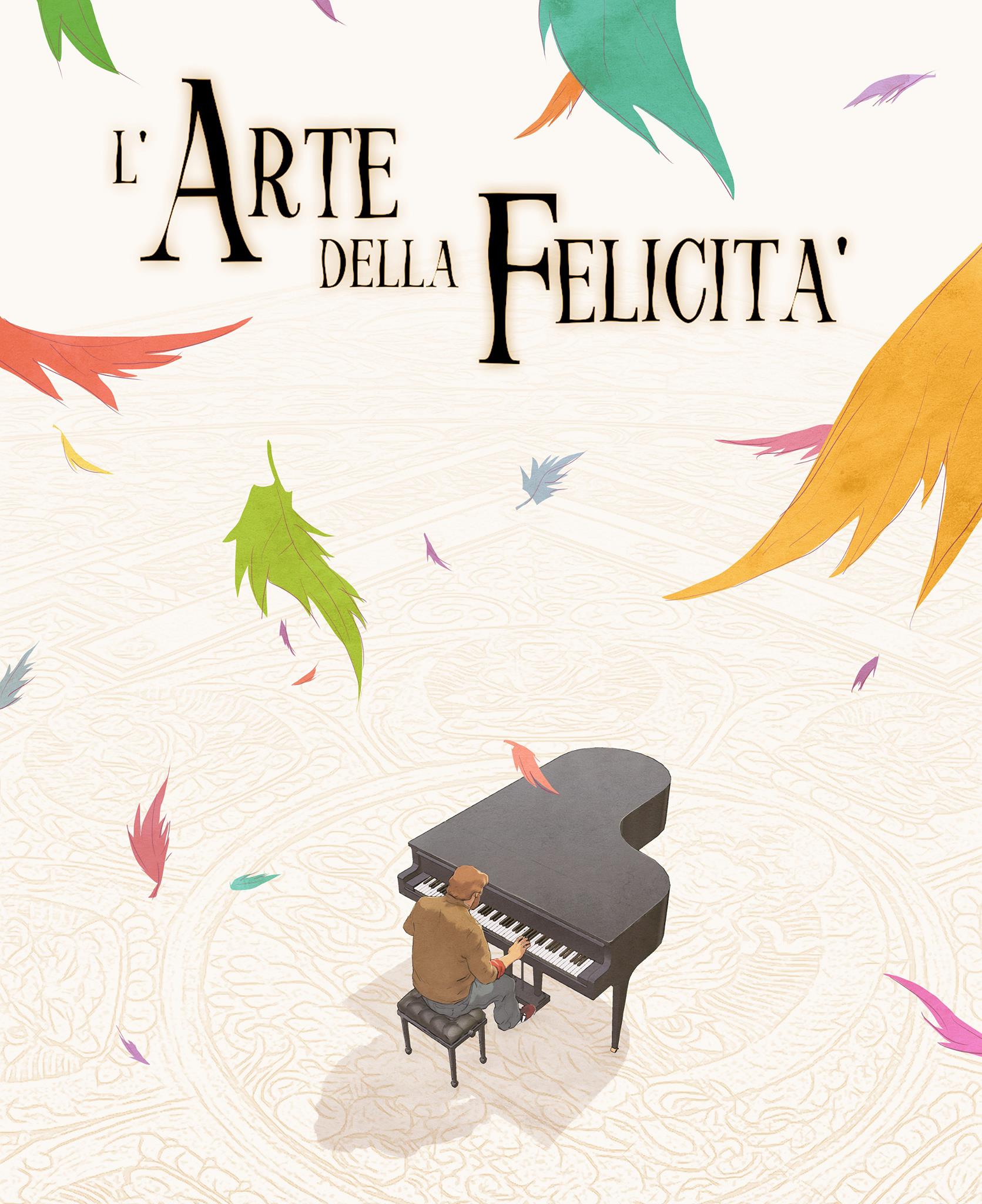 Related Articles

Animation Is Our Subsconscious Language: Interview with Lucia Bulgheroni
A puppet with a soul to lose. Cannes-awarded Italian...

Inanimate by Lucia Bulgheroni Wins at 2018 Cinefondation Cannes
The puppet film won the third prize at the Cannes festival...