The first images have been unveiled from the stop-motion/2D animation work of the Waltz with Bashir director, which retells the haunting story of Anne Frank.
 The Israeli filmmaker Ari Folman, who animated the Oscar-nominated Waltz with Bashir about the 1982 Lebanon war (but with also glimpses of the Holocaust drama) is to adapt once more the Anne Frank story on screen. Folman set about in late 2013  to start production in 2014 on the celebrated World War II 13-year-old diary writer Anne Frank, who recorded the events in her Amsterdam hiding place for two years.
She and her family were discovered by the Nazis in August 1944, and Anne Frank subsequently died in Bergen-Belsen concentration camp.
The script focuses on Kitty, Anne's pen pal friend to whom her diary entries are addressed. The film has Kitty discovering Anne's diary and reading them, eventually setting the whole story in motion
The Israeli site Cinemascope first published the first stills and concept images for the film, in which David Polonsky has again (after Waltz with Bashir) the artistic director, and Yoni Goodman is responsible for animation.
Andy Gent (puppeteer for Wes Anderson's Fantastic Mr Fox) is creating the puppet models, and the complete film will be a combination of stop-motion and 2D animation. Here's a pic of him on the set of Passion Pictures, London: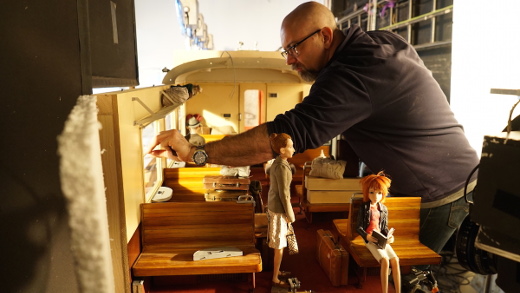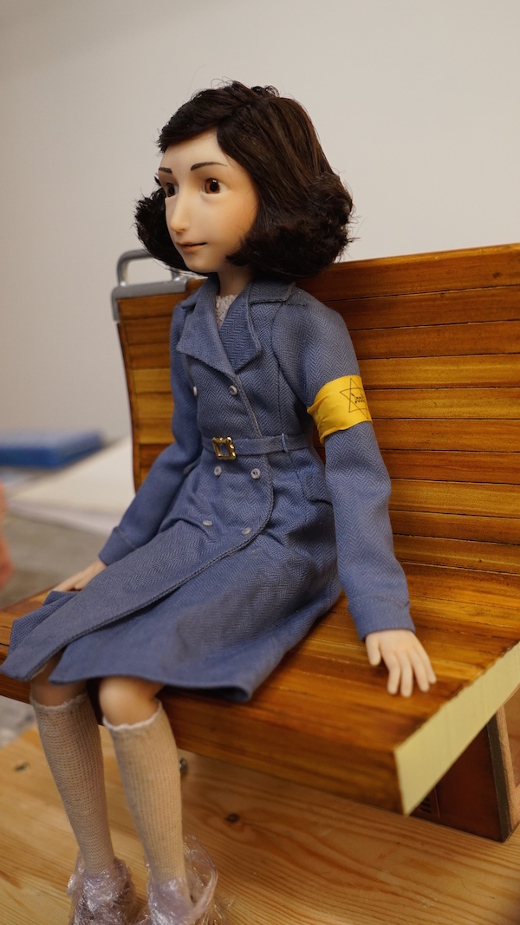 Another animation option that is currently being tested is a hand-drawn animated character superimposed on a environment of real backgrounds, also used as stop-motion settings. See the concept test image:
s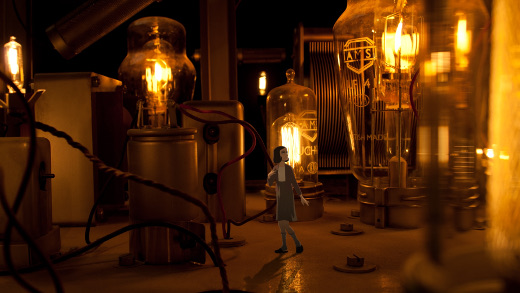 The animated feature will be produced by Belgian Purple Whale Films (co-owned by Ari Folman's Israeli production company Bridgit Folman Film Gang) and Diana Elbaum's Belgian-based production company Entre Chien et Loup.
 Folman (who has already obtained the world rights) will have complete access to all the archives of the Anne Frank Fonds Basel, founded by Anna's father, Otto Frank.
 For Ari Folman, Bringing the Anne Frank Diary to all screens is a fantastic opportunity and challenge as there is a real need for new artistic material to keep the memory alive for younger generations.
 This is not the first animated version of the Anne Frank. In 1995, the Japanese Madhouse  animation studio made an anime version of Anne Frank, called Anne no Nikki (The Diary of Anne Frank). The sweet  film was directed by Akinori Nagaoka, with a score by Michael Nyman.
 There is an increased curiosity about Folman's version of the story, and how family-friendly his own Anne Frank will be.
Will Folman shy away from depicting graphic atrocities -as both the 1959 live-action version of George Stevens and the Japanese anime did?
Vassilis Kroustallis