The Japanese Oscar-nominated animator is the latest in a series of indie artists to design the poster of the ASIFA-established International Animation Day.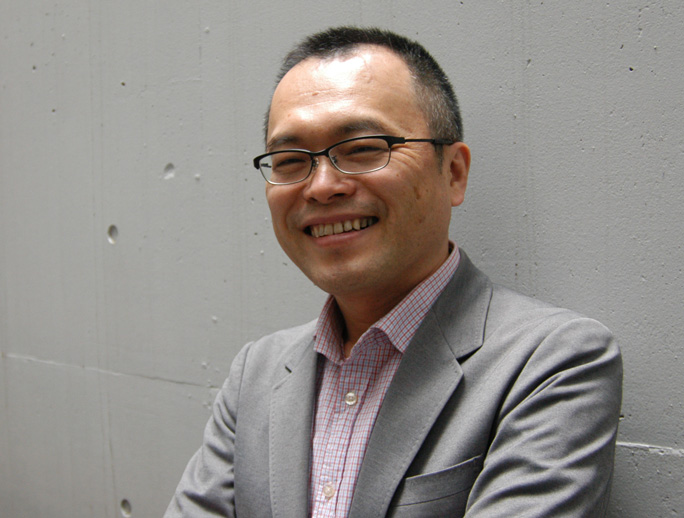 October 28th is proclaimed by ASIFA, the International organization for the advancement of animation, as  International Animation Day  (IAD) commemorating the first public performance of Emile Reynaud's Theatre Optique at the Grevin Museum in Paris in 1892.
This event began in 2002 in many ASIFA Chapters around the world ,with the screening of animated films, organizing workshops, exhibiting artwork and stills, providing technical demonstrations, and organizing other events helping to promote the art of animation.
More than 40 countries have participated in the IAD celebrations in recent year.
 Each year, ASIFA calls upon a famous director to create the visual poster design for the IAD. Poster designs have been created by Daniela Bak, Iouri Tcherenkov, Eric Ledune, Paul Driessen, Noureddin Zarrinkelk, Abi Feijo, Michele Ocelot, Nina Paley, Raoul Servais, Ihab Shaker and Gianluigi Toccafondo.
The 2014 IAD poster comes from the Japanese artist Koji Yamamura.
Koji Yamamura was born in 1964 in Japan. He graduated from Tokyo Zokei University in 1987. In 1993, he founded Yamamura Animation, Inc.
 His Mt. Head (2002) was nominated for an OscarⓇ in 2003, and 6 Grand Prixs, among which Annecy 2003, Zagreb 2004 and Hiroshima 2004 accolades. Franz Kafka's A Country Doctor (2007) was awarded the Grand Prix at Ottawa Animation Festival. The 2014 IAD poster seems clearly inspired by the fest on Mt. Head that takes place on the bald head of its main character:
K. Yamamura is awarded Best Director-Animation Film from Chicago International Children's Film Festival, Distinguished Artist Award of 2006 Asian Animation Film Festival Columbia College Chicago, ALBÍN BRUNOVSKÝ HONORARY MEDAL from Biennial of Animation Bratislava and 30th Kawakita Prize. His films' DVDs are published in Japan, USA, Canada, France and Korea.
 The Japanese indie animator is also a professor of department of Animation, Graduate School of Film and New Media, Tokyo University of the Arts since 2008. His 2011 animation short, Muybridge's Strings is a fitting intro to the history of animation, which the ASIFA IAD celebration encompasses: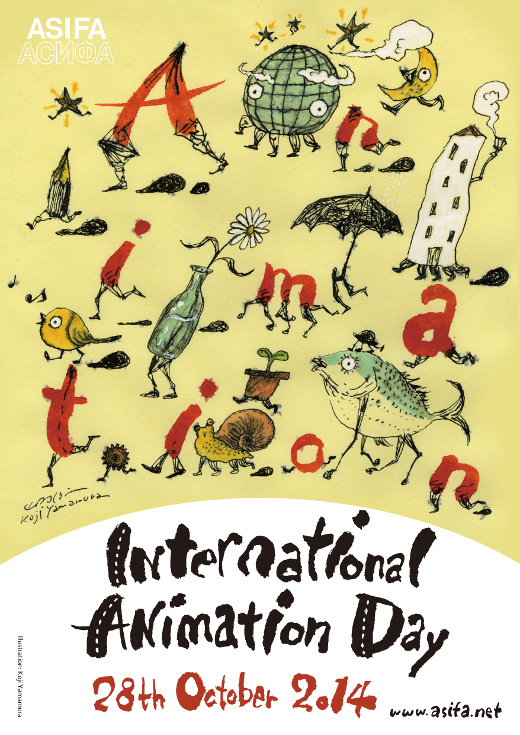 Related Articles

2018 International Animation Day Poster by René Castillo
René Castillo of ASIFA Mexico and his studio of animators...

Retain A Clear Ambition and Motivation: Interview with Koji Yamamura
Oscar-nominated animation director Koji Yamamura talks to...