Sardonic comment on environmental protection. Watch the Italian The Age of Rust short.
 In the beautiful environment of the Alps, an extraordinary documentary about the incredible "Petramosaurus Cavator." Through fiercest fighting and the miracle of birth, we will know the incredible life cycle of this beautiful species, and in particular its relationship with the man and our planet.
This is how Alessandro Mattei and Francesco Aber, graduates of Centro Sperimentale di Cinematografia, Piemonte (Italy), structured their film as a Discovery-like parody.
The film uses the clever narrative premise of mockumentary (in a clever combination of 3D animation and live-action) and respect for the environment to really turn the place inside out. Excavators are here parodied, almost Disney-anthromorphised, as a creature in need -and necessary to sustain development in our planet.
Fine narration makes the whole mocking exercise looking more sober; it leaves the character-driven animation (a lot of fine movements are made possible by these hapless but agile creatures) to accomplish the rest.
The film was selected at Annecy Film Festival, Anima (Brussels) and Stuttgart Festival of Animated Film (ITFS), among others. It is an environmental treat.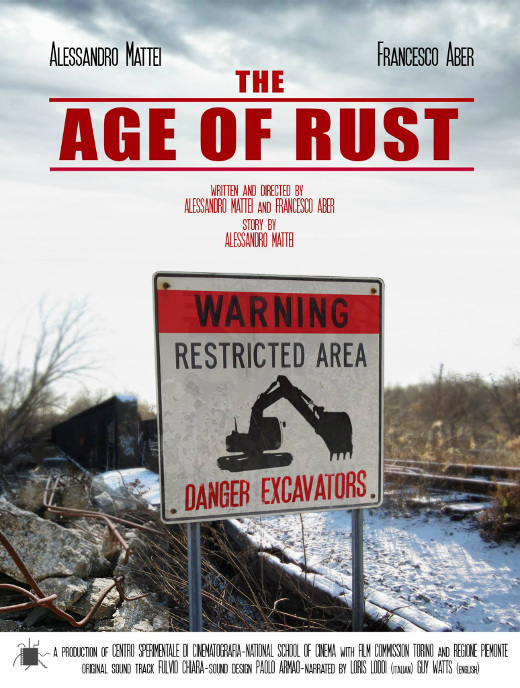 CREDITS
Written,directed and animated by - Francesco Aber, Alessandro Mattei
Production - Centro Sperimentale di Cinematografia, Piemonte - Dipartimento Animazione with the support of Film Commission Torino Piemonte e della Regione Piemonte
Editing - Francesco Aber, Alessandro Mattei, Paolo Favaro
Musical composer - Fulvio Chiara
Photography - Claudio Meloni / Tracking supervisor - Lorenzo Veracini
Camera assistant - Alessandro Cantini
Color correction - SALT & LEMON srl Edoardo Bartoccetti, Ezio Gamba
Music - Evening Headlines (David Marsden), The Romantic Age (Peter Tomashek), Home Again (Jeff Marsh), Colossus (Will Palmer/Cy Samuel)
su licenza Machiavelli Music Publishing
Narrator - Loris Loddi (ITA version), Guy Watts (ENG version)
Sound design - Paolo Armao, Vito Martinelli / Mix - Paolo Armao
Creature voice design - Filippo Manzo
Sound post-production facilities - ZERO dB STUDIO srl / Recording studio - SL Studio
Production co-ordinator: Rosanna Russo / Staff: Federico Magri, Loena Militello, Margherita Eula


Related Articles

Ostrich Politic by Mohammad HouHou
Environmental destruction and uncalled for obedience are the...

In the Distance by Florian Grolig
The multi-awarded In the Distance by Florian Grolig is now...