Tuesday, 10 April 2012 08:39
A new French film in production by Label Anim & Melusine Productions, , relates the need for parental tenderness with the western myth.
My Mommy is in America and she met Buffalo Bill (Ma maman est en Amérique) is an adaptation of the French graphic novel by Jean Régnaud and Emile Bravo.
Label Anim in France and Melusine Productions in Luxembourg are responsible for the production of the 75-minute feature film.
Marc Boréal & Thibaut Chatel direct the film, in which a young boy lives without his mother, and has to make up stories about her US adventures to fill in the absence gap.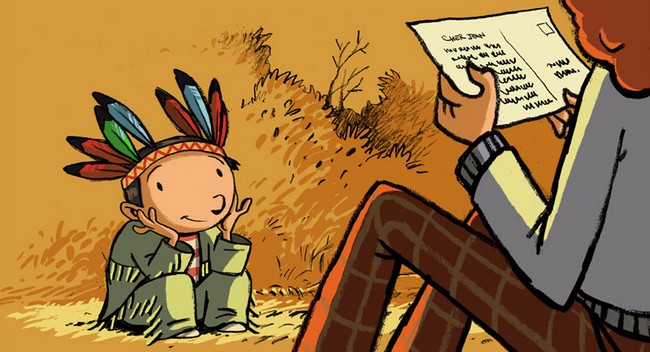 (My mom is in America and she met Buffalo Bill, Label Anim Studio/Melusine Productions)
Even though a boy is the main actor here (main voices in the film provided by Marc Lavoine and Julie Depardieu), this is more than a carefree movie.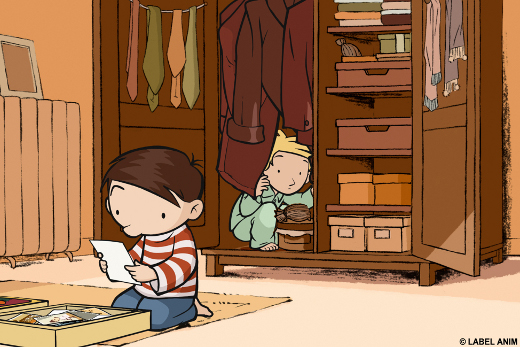 Watch the interesting English-subtitled trailer below:
Dim lights Embed Embed this video on your site
My mom is in America has now been selected by Cartoon Media to be pitched at the European Cartoon Movie Forumn Lyon, 6-8 March 2013.
According to the Melusine Productions site, production on its own animation studio 352 has now been completed.
More development news hopefuly to be announced after Cartoon Movie 2013.
<![if gt IE 6]>
<![endif]>
Last Updated on Saturday, 26 April 2014 10:59