Monday, 04 June 2012 18:40
The French feature Longway North by the French Rémi Chayé (The Secret of Kells, Le Tableau) tells the story of a Russian girl in distress at the end of 19th century.
Tout en haut du monde (the original title) is a feature production by Sacrebleu Production studio, the company behind Serge Avedikian's Cannes-awarded The Barking Island, and Bastien Dubois' Oscar-nominated, Madagascar.
It is meant as a historical adventure story, mostly in 2D animation, and its Russian plot and adventure reminds of David Lean's Dr. Zhivago -even though the film does not trace its story in the communist-era Russia.
Rémi Chayé, animator director in the César-nominated Le tableau by Jean-François Laguionie, and storyboard artist in The Secret of Kells (Tomm Moore) is the director in Longway North.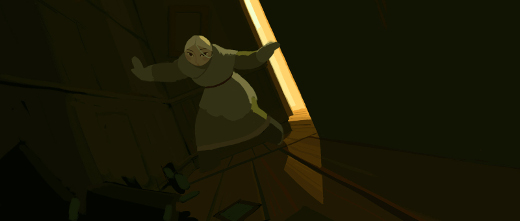 As previously reported in Variety, the film has a budget of €8 million, and has secured the actress Lea Seydoux (Mission Impossible-Ghost Protocol, Midnight in Paris) which voice the main female character.
A new version of the story has been written by Fabrice deCostil, and the film now moves to its animating phase.
Apart from Sacrebleu Production (Ron Dyens), French companies Maybe Movies (Henri Magalon) and 2 Minutes (Jean-Michel Spiner) are on board, along with the Danish animation studio Norlum .
The 72-minute Longway North film has secured funding from Copenhagen Film Fund, and its CEO Thomas Gammeltoft has commented: "This film has the potential to become one of the big box office successes in the world of animation. The project was rolled out at Cannes in grand style, and expectations are sky-high. Here we are looking at a real and thoroughly worthy challenge to the great American animation films."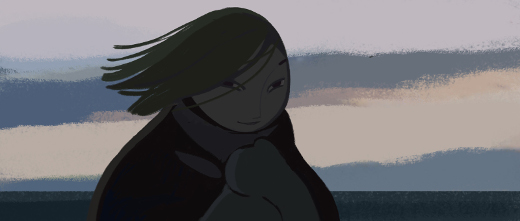 Watch the making of (in French, includes scenes animated)
Dim lights Embed Embed this video on your site
And the film pilot:
Dim lights Embed Embed this video on your site
Longway North is now in its post-production phase, with music by Jonathan Morali being mixed at Obsidienne Studio.
The film heads for a Cannes/Annecy premiere in May/June 2015.
Sasha, a young Russian artistocratic girl at the end of the 19th century, dreams of the Great North and languishes over Oloukine, her grandfather, a renowned scientist and Arctic explorer, who has not returned from his last expedition to conquer the North Pole.
He transmitted his vocation to Sasha which is far from satisfying her parents as they have already arranged for their daughter to marry. She revolts against this destiny, flees and is resolved to going to join Oloukine a longway north.
<![if gt IE 6]>
<![endif]>
Last Updated on Tuesday, 07 April 2015 11:18