Tuesday, 30 December 2014 16:11
A new Hungarian animated feature in development from the awarded animator Milorad Krstic.
An animated feature that combines psychotherapy, the art world and cinephilia is currently being prepared.
The story has Ruben Brandt, a well-known psychotherapist, who at the apex of his career sufferis from wild nightmares; he is forced to treat himself by robbing 25 paintings from the most famous museums in the world.
Animator and multimedia artist Milorad Krstic is recipient of the Berlinale Silver Bear for his 1995 highly imaginative and suggestive short My Baby left me (watch it here).
This highly ambitious and stylistic film combines both locales of urban life, museums and private art collections on the one hand, and the subculture of gangsters and bounty hunters on the other. It aims to describe an unconventional world - reversed, bizarre, ironic, expressive, and humorous.
The story borrows a lot from crime and action movies, while a whole sequence is devoted to Hitchcockian suspense from the 1938 film The Lady Vanishes.
Milorad Krstic describes his film thus: This film is built on two layers: On the first, it is an action-propelled crime story that a broader base of cinemagoers can relate to. The second layer presents a time surf over the waves of the 20th century movie world: from Griffith and Eisenstein to Wenders and Tarantino.
It will be a seamless encyclopedia of film, one that connoisseurs can relate to.
The trailer confirms all of the above:
Dim lights Embed Embed this video on your site
Read the full synopsis and visit Ruben Brandt for more updates.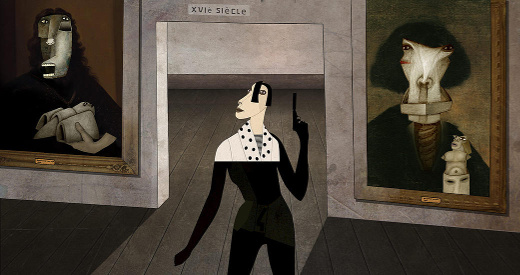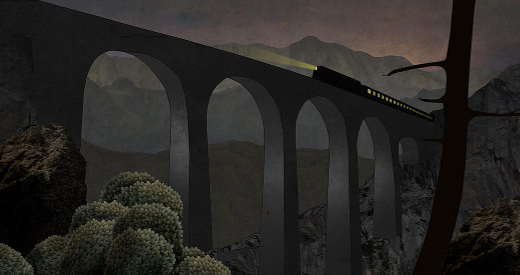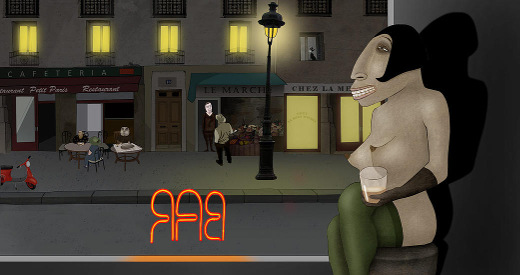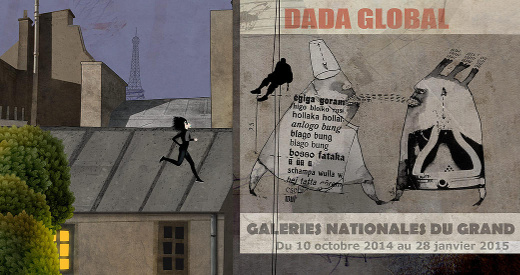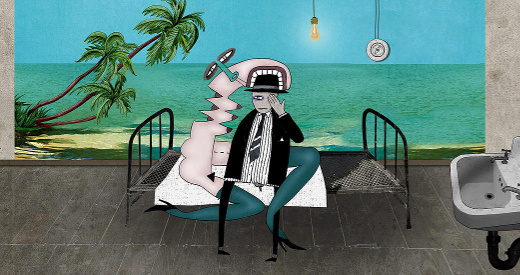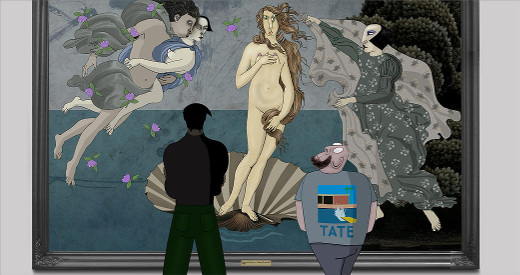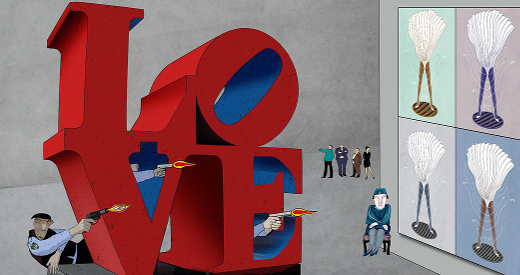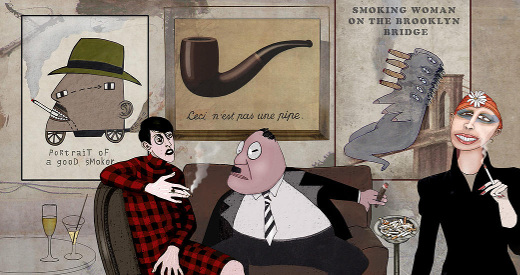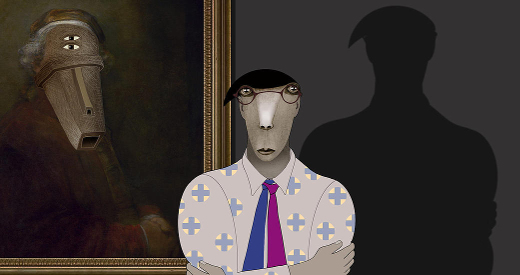 Brilliant psychotherapist Ruben Brandt suffers from wild, reality-twisting nightmares. The only possible treatment is to rob 25 paintings from the most famous museums in the world.
Each day, Ruben Brandt and his gang strike: the Louvre, the Guggenheim Museum, the Tate Gallery, the Uffizi, the Hermitage.... In twenty days they commit twenty robberies.
The international media are rife with sensational reports and wild speculation about the enigmatic crimes. Ruben Brandt and his team soon become the most wanted criminals in the world. With each theft, the price on their heads rises exponentially, reaching one billion dollars. An army of hell-bent bounty hunters, gangsters and adventurers are mobilized.
Mike Kowalski, a private detective from Washington, D.C. and a leading expert on museum robberies and international art trafficking, is entrusted with the investigation of the "Collector Case."
As Kowalski discovers a pattern to the robberies, predicting which painting will be next, the danger intensifies as the underworld gets wind of his investigation. Then he discovers a shocking family secret, which connects him to the "Collector."
<![if gt IE 6]>
<![endif]>
Comments
(0)
Write comment
Last Updated on Wednesday, 31 December 2014 08:39