Thursday, 24 March 2016 10:27
The 18th BIAF (Bucheon International Animation Festival) is now opened for registration.
BIAF2016 accepts all animated films Competition Feature, Short, Graduation and TV& Commissioned.
All films produced after January 1, 2015 are eligible to compete. Feature films should be longer than 40 minutes
Over KRW 45,000,000 (Approx. USD 40,000) in cash prizes will be awarded in five categories: Feature, Short, Graduation, TV & Commissioned and Online.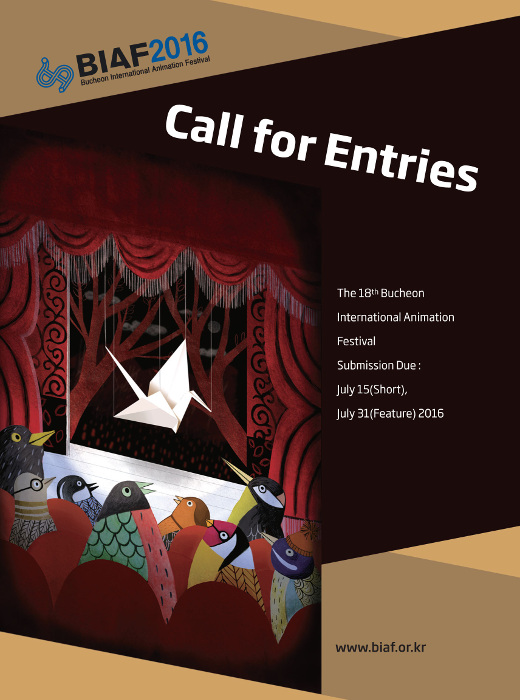 There is no submission fee. View the complete festival regulations.
Deadline: (Short, Graduation, TV & Commissioned ): 15 July.
(Feature Films) 31 July.
Download the entry form. or fill in the relevant info. All info: This e-mail address is being protected from spambots. You need JavaScript enabled to view it / This e-mail address is being protected from spambots. You need JavaScript enabled to view it
The 18th Bucheon International Animation Festival takes place 21-25 October in Bucheon, South Korea.
<![if gt IE 6]>
<![endif]>
Comments
(6)
Write comment
Last Updated on Wednesday, 15 June 2016 06:30