Thursday, 03 November 2016 09:43
Submit your film to Animafest Zagreb for its 2017 edition.
World Festival of Animated Film – Animafest Zagreb invites filmmakers to submit their films for the 27th edition of the festival.

All short and feature animated films completed after 1 January 2016 are eligible to apply.
Short films (maximum running time 40 minutes) can be submitted to following competition categories:
1. Short Film Competition
2. Student Film Competition – films produced in educational institution (art schools and film schools)
3. Films for Children Competition
4. Croatian Film Competition – films whose country of production is Croatia and/or films by Croatian directors
Feature films (minimum running time 40 minutes), can be submitted to Feature Film Competition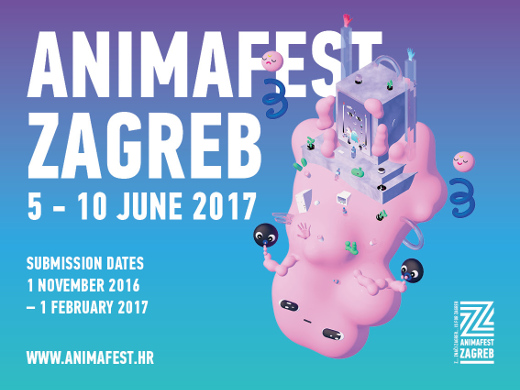 There is no entry fee. Read the festival regulations.
Application deadline: 1 February 2017. Submit online

The winners of the 26th Animafest Zagreb were Endgame (Phil Mulloy), A Coat Made Dark (Jack O'Shea), The Magic Mountain (Anca Damian), What They Believe (Shoko Hara), Welcome to my Life (Elizabeth Ito), Datum Point (Ryo Orikasa) and Travelling Country (Ivan Bogdanov & Vessela Dantcheva).
The 27th edition of Animafest Zagreb takes place 5-10 June 2017.
<![if gt IE 6]>
<![endif]>
Comments
(0)
Write comment
Last Updated on Thursday, 03 November 2016 10:36