Friday, 04 November 2016 07:37
They are more than 40 years of Cinanima. They are 40 years of an institution.
Numbers first: 1331 received films from 72 countries, 76 productions in competition.
49 Short films and four feature films are selected in the International Competition, 13 films compete for Portuguese Young Filmmaker Award and 10 films vie for the Antonio Gaio Award (Best national production in competition).
Cinanima - International Animation Film Festival of Espinho's wants to celebrate, and brings fellow members, among them Aardman Animation (also celebrating its 40 years of creativity).
Portuguese studios ANIMAIS, ANILUPA and ANIMANOSTRA join the celebrations (25 years), and 50 retrospective programmes are in order.
Under the motto "40 years of animation cinema", Cinanima screens a film for each year of the festival.
Heroic Times (Daliás idők) by József Gémes -a feature film that was unduly neglected during its premiere- now screens again at the 2016 Cinanima festival.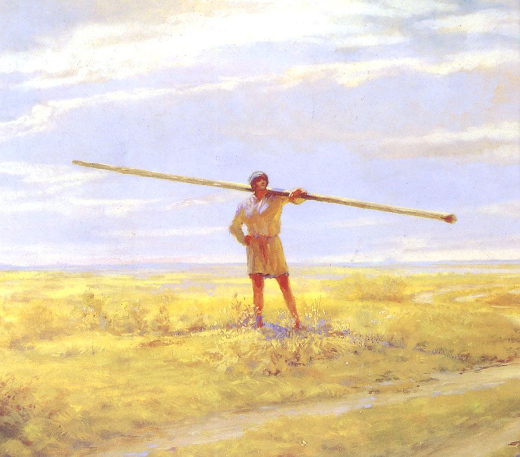 Heroic Times
Within retrospectives, there are three themes chosen: "One Shot", with works filmed using only one shot, a highly inventive and creative surprise to the public.
"Affections": works of different approaches to give life to the affective emotions; and "Animation4All" which shows the animation film as a teaching tool for people with special needs, but also as a model of social intervention.
Wilth Jean-François Laguionie as the main tribute artist of the opening session, it seems that nothing can go wrong at the festival. The latest feature from the French auteur, the meditative Louise en hiver, will screen during the festival's opening.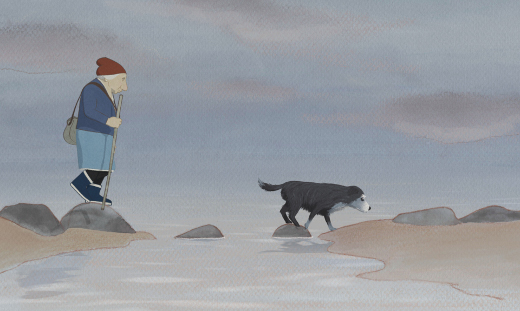 Louise en hiver
A fitting close (11 Nov) is Michaël Dudok de Wit The Red Turtle, his first feature film (also a Studio Ghibli collaboration), which won Un Certain Regard Special Prize at this year's Cannes Film Festival.

Selection of animation film festivals, such as Varna, Brussels Anima and 3D WIRE are in order, as well as two guest schools: The Animation Workshop (Denmark) and FAMU (Czech Republic). The Cartoon D'Or nominated films for Best European Short are part of the festival as well.
In Thinking About the Future of Animation Masterclasses, Ron Diamond, Regina Pessoa, Jossie Malis, Michelle Ann Nardone will unveil their own vision of the animation future.
Ron Diamond, a member of the Executive Committee of the Academy of Motion Pictures Arts & Sciences, will talk about all the delicacies and danger a short film has to face for US acclaim (8 Nov, Escola Superior de Media Artes e Design do Instituto Politécnico do Porto).
Regina Pessoa (also President of the Jury for Short Films) will offer a masterclass based on her own creative process to the long of her trilogy on the themes of fear, childhood, difference, shadows and light (9 Nov, Faculdade de Belas Artes da Universidade do Porto)
"Blessed Machine"(Bendito Machine) director, Jossie Malis, explains how to survive the title of independent director and "do not die in the process" (11 November, Escola Superior de Arte e Design).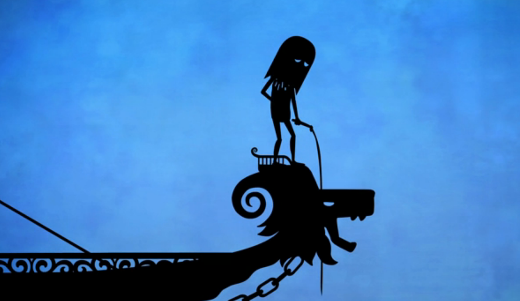 Bendito Machine
Michelle Ann Nardone (The Animation Workshop) will guide the masterclasse "Studies film – the involvement and monitoring of students and teachers in the work process" (11 Nov, Instituto Politécnico do Cávado e Ave); also, Spanish illustrator Raul Nieto Guridi explains space as a narrative and psychological vehicle in the animation and its relationship with the characters in his work.
Portuguese director Daniel Roque presents the short film #LINGO (9 & 10 Nov), while 3D Wire director José Luis Farias brings to Centro Multimeios a masterclass with free entry on the relationship between animation and video games (11 Nov).
The full programme of the 40th edition of Cinanima is here.
The festival takes place 7-11 November in Espinho, Portugal, and it remains, in its 40th year, amongst the most loved festivals of the animation community.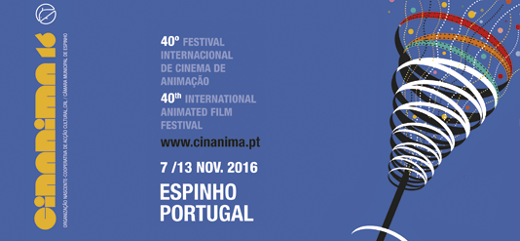 <![if gt IE 6]>
<![endif]>
Comments
(0)
Write comment
Last Updated on Friday, 04 November 2016 10:20