Friday, 18 November 2016 10:47
Ann Marie Fleming, The Animated Women panel and Animation Documentaries workshops are also some of guests and highlights of London International Animation Festival 2016.
The London International Animation Festival (LIAF16) returns to 4 venues across London from December 2-11.
Over 2,400 films were entered to the festival; this years' competition programme selection has 128 new films chosen to screen across several categories including the British Showcase, Into The Dark scary shorts, From Absurd to Zany humorous shorts and New Japanese Shorts - Beyond Anime.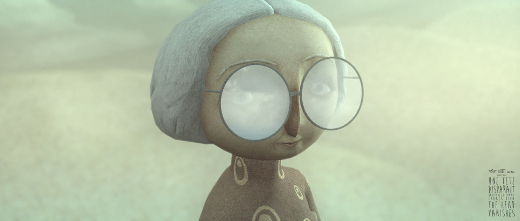 The Head Vanishes by Franck Dion among the International Competition contestants
Chris Shepherd (UK) is celebrated during LIAF's opening. Chris's work fuses comedy with commentary on the darker side of human nature.
The screening will include the world premiere of Chris Shepherd's live-action/animation hybrid short film Johnno's Dead, several years in the making and the sequel to the multi-awarded Dad's Dead (watch it here).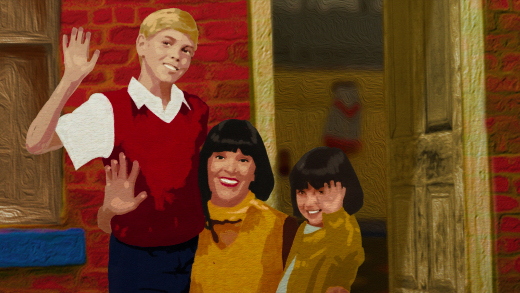 Johnno's Dead, Chris Shepherd
Chris will grace the stage of the Barbican along with members of the cast and crew to discuss his work.

Window Horses (Canada, directed by Ann Marie Fleming), the animated feature about a young Canadian poet, Rosie, who undergoes a life-changing experiencel in Iran, comes as a British premiere. Its director, Ann Marie Fleming, will be present at LIAF.
A documentary about Michael Dudok de Wit, aptly described The Longing of Michael Dudok de Wit (Netherlands, directed by Maarten Schmidt & Thomas Doebele) and Momotaro- Sacred Sailors (Japan, directed by Mitsuyo Seo), will also be presented.
Whoever wanted to know how The Red Turtle (the Cannes-awarded feature by Dudok de Wit) was made, here's the chance: the directors followed Michael and his team of animators for more than two years, during the complex creative process of making this film.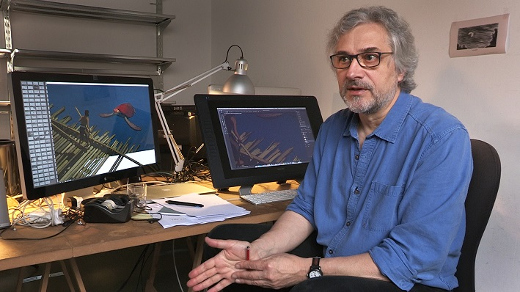 The Longing of Michael Dudok de Wit
Three panels of speakers inlcude: The Animated Women UK panel (celebrating women in animation and VFX), the Animated Documentaries panel and the Edge of Frame (experimental animation) panel.
Archive section includes Momotaro - Sacred Sailors - Japan's first Anime feature, made in 1945 and presumed lost until the mid-1980's. Freshly restored in a 4K scan of the original 35mm negatives, Mitsuyo Seo's classic lives again.
Another archival screening iss a selection of classic (and restored) Disney Shorts from the 1930's and 1940's, while The Horse Hospital screenings include Late Night Bizarre haunting animations.
The Animated Documentaries programme is a selection of compelling short form narratives mixed with some of the most stunning visuals of the festival.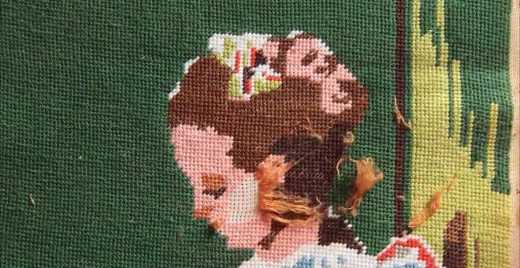 Of Slaves and Robots by Milos Tomic (Serbia) is included in the Animation Documentaries competition programme
LIAF will also present two programmes of animation specifically for children – Amazing Animations for 0-6 year-olds and Marvellous Animations for 7-15 year-olds.
Here's the official festival tralier by Ed Bulmer:
Dim lights Embed Embed this video on your site
London International Animation Festival takes place 2-11 December 2016. Full programme online from liaf.org.uk.
<![if gt IE 6]>
<![endif]>
Comments
(0)
Write comment
Last Updated on Friday, 18 November 2016 12:00