Tuesday, 04 July 2017 13:27
US indie animation filmmaker Chris Sullivan presents his second feature after Consuming Spirits.
The Orbit of Minor Satellites is the new digital 2D animated feature film from Chris Sullivan, which takes you to the richly imagined world inside the mind of a troubled sanitarium inmate.
Self-described as a dark story about love in a time of darkness, it tells the story of the psychiatric patient and the doctor who treats her, and the imagined inhabitants of a forgotten Cold War space station on a moon of Saturn.
The film, which started 6 years ago, features the voice of the late Boris Karloff (in one of his radio perforamnces), which acts a 100-foot-tall talking bison named Roger Ashley Norton.
Dim lights Embed Embed this video on your site
Like Consuming Spirits, the new independent feature film in the making promises subtle, very human elements that surface in the everyday, and in moments of crisis.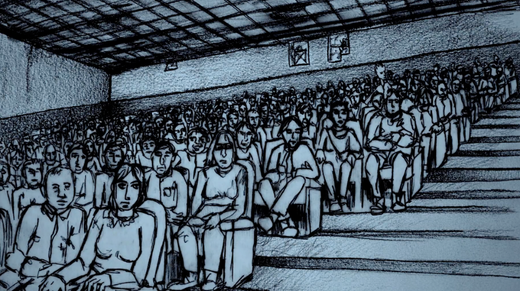 The Orbit of Minor Satellites
Read more and contribute the ongoing Kickstarter campaign (ends: 10 July 2017)
For other updates, visit the Orbit of Minor Satellites Facebook page.
<![if gt IE 6]>
<![endif]>
Comments
(1)
Write comment
Last Updated on Wednesday, 05 July 2017 05:31