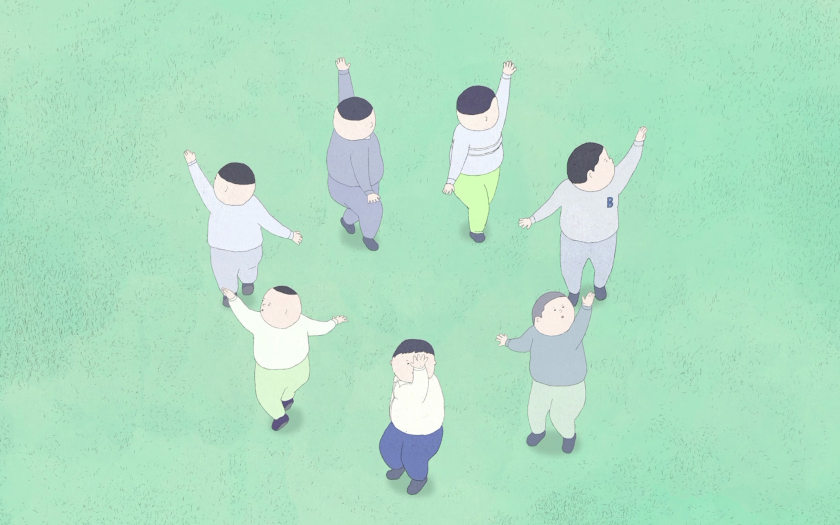 Japanese animation director wins Special Mention for a short film at Berlin Film Festival. Britt Raes (Belgium) also wins for her short film 'Luce and the Rock'.
The acclaimed indie animation director Atsushi Wada (The Mechanism of Spring, The Great Rabbit) was the animation winner at this year's Berlinale Shorts. 
The French-Japanese co-production (Miyu Productions - New Deer) is a 16-minute film of boys rehearsing the traditional initiation ceremony into adulthood -with a girl not allowed to join in. When one of the boys chases after a strange bird, she also follows him.
I like "rituals". Strictly speaking, I like to see people doing them. Their purpose doesn't matter for me. The strangeness, humorousness, and loveliness of people (sometimes animals) doing rituals matter.

I have been attracted to how people in the rituals do the same movement together in accordance with the decided manners and customs. They don't have a doubt about their actions. In my previous films, the motif of rituals appears many times. Also in these cases, what was the most important thing is the action itself. A ritual is not for anything. A ritual as a ritual itself - Atsushi Wada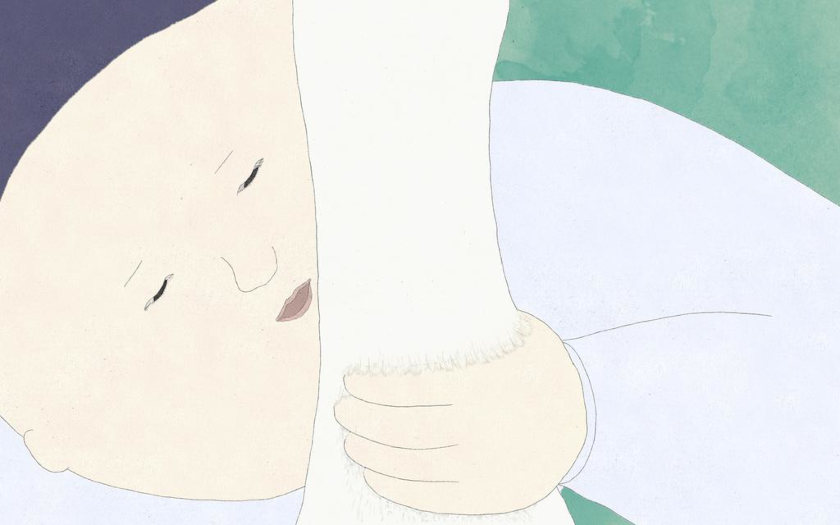 Atsushi Wada is not new in Berlinale conpetition. He had previously (2012) won the Silver Bear for his seven-minute short film 'The Great Rabbit' (watch the trailer)
In the Generation section, two films were awarded. The French student film 'Au revoir Jérôme !' by Adam Sillard, Gabrielle Selnet and Chloé Farr won the Special Prize of the Generation 14plus International Jury for the Best Short Film, (endowed with 2,500 Euro by the Bundeszentrale für politische Bildung  / Federal Agency for Civic Education.
The film comes from the French animation school Gobelins, l'école de l'image.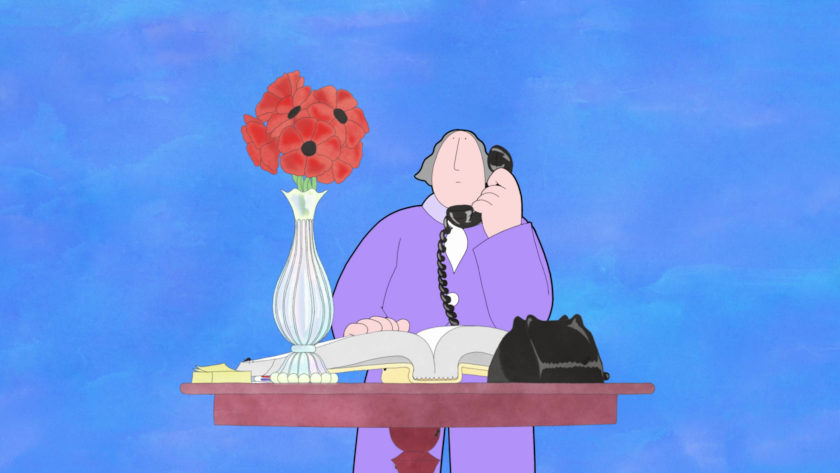 Sacred tones, a squeaky gate, a sea of white flowers – Jérôme enters paradise. He discovers a telephone book on a table and promptly dials his beloved Maryline, but gets her answering machine. So, he sets off in search of the lover who left him a year ago, asking the bird woman, the hotdog vendor and all the other creatures for guidance.

Paradise is bizarre, bursting with colour, and very unorthodox. Just like its inhabitants, especially Maryline - Film Synopsis
Jury statement: When this short film appeared on screen, all of us gasped with delight. The dark theatre was illuminated by brilliant colours, strange kaleidoscopic creatures in trees, hot dog dogs, and a fragile man who ultimately plummets and shatters to pieces. To the filmmakers, we say: Thank you for this trip.
Belgian animation director Britt Raes also won a Special Mention (Generation KPlus Category) from the children jury for her short animation comedy of misfits, 'Luce and the Rock' (production: Thuristar, La Cabane and Studio Pupil). 
Luce lives a happy life in a peaceful little village, together with Mom and the Villagers. Every day is the same, and that's the way everyone likes it. The only thing that scares Luce is the dark – but luckily her little lightsticks keep her safe! One day a giant Rock Creature disturbs the quiet life in the village. He destroys all the houses including Luce's! Luce is angry and determined to take the Rock Creature back to his home. But the Rock might have more in common with Luce than she first thought - Film Synopsis
Jury statement: A sweet animated film takes us to a fairy tale-like, colourful and yet literally rocky world. It reminds us that home is not necessarily where you were born, but where you have friends.
The 72nd Berlin Film Festival took place 10-20 February 2022.