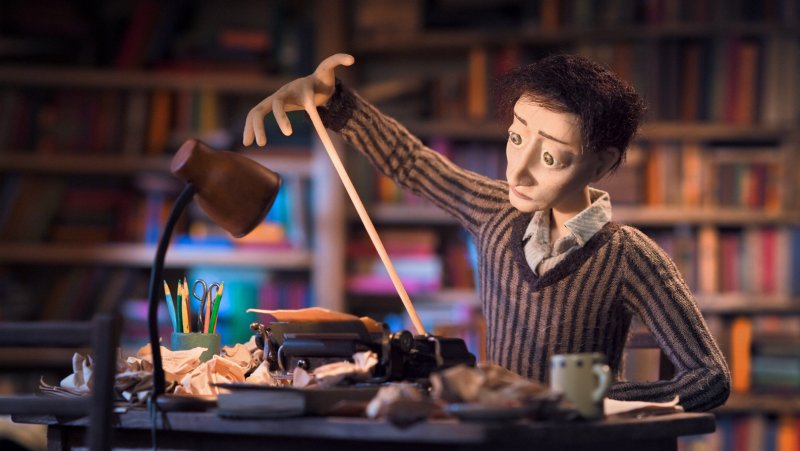 Slovenian animated film – a blossoming era. Igor Prassel portraits Slovenia.
The new millennium brought a revival of original authorial approach to the low production capacity figures for animated film in Slovenia.
In the last years, the Slovenian Film Centre recognized the importance of animated film and with the addition of the RTVSLO public television financial support scheme, the new generation of animators got a great opportunity to make their dreams come true. In addition, as the University of Nova Gorica started with the animation film curriculum as part of their School of Arts studies, the future of animated film in Slovenia seems bright and colourful.
Beside the rising quality of Slovenian short animated films - the standards being set by the 3D computer animation Chicory 'n' Coffee (2008) by Dušan Kastelic and the puppet animation Boles (2013) by Špela Čadež – for the first time we have an abundance of animated film series in production. The first commercially successful attempt – the 13 episode 2D computer animated series The Beezes (2003-2006) by Grega Mastnak – followed by the stop motion puppet series Koyaa (2011-2017) by Kolja Saksida, who managed to produce 6 episodes of a unique slapstick animated films series for preschool kids.
The above-mentioned Grega Mastnak started his own production company for the already successful 2D computer animated series Prince Ki-Ki-Do (3 episodes already hitting the festival circuit and 4 new in production).
Among the production companies producing and developing animated series for young audiences, the busiest one is for sure Invida studio. The 3D and 2D computer specialized team at Invida is developing 2 series (Mury the Cat and The Voyage of the Beagle), beside giving space to their authors to develop their own short films.
In 2015, the production of animated shorts in Slovenia only had one internationally successful short.
Mitja Manček
, who breed animation from his cradle, as both his parents were professional animators, is one of the most independent and experimental authors among the new Slovenian generation. His film
Composition
(2015)
is scratched directly on 35mm film print
and beside the drawing; he also composed the soundtrack directly on the print .
Špela Čadež stroke again with her second professional film, the cut-out stop-motion Nighthawk (2016), which is continuing the glorious festival life she made with Boles.
The good news is also that two talented young authors, Leon Vidmar and Timon Leder, sucessfully finished their first professional films. Vidmar learned animating puppets under the supervision of Špela Čadež and used this knowledge for his stop-motion puppet debut Farewell (2016), while Leder, one of the most original and hard working young authors, presented his 2D computer animated short Weasel (2016).
While writing this report, Dušan Kastelic is ready to hit the international festival circuit with his new film The Box (2017), bringing his original 3D computer aesthetics to a new quality level.
 
Igor Prassel is Programme Director of Animateka International Animation Film Festival