2018-19 Workshop Coverage:

Description:
CEE Animation Workshop is a year long programme of training, project development and networking for producers and their creative teams, focused on animated or hybrid projects of all lengths and types (shorts, features, series). It is open also to professionals (studios, freelance, public institutions, distributors, broadcasters etc.) without a project with interest in animation.
Only participants from Low Production Capacity countries (Albania, Bosnia and Herzegovina, Bulgaria, Croatia, Cyprus, Czech Republic, Estonia, Georgia, Greece, Hungary, Iceland, Latvia, Lithuania, Luxembourg, Macedonia, Malta, Moldova, Montenegro, Norway, Portugal, Romania, Serbia, Slovakia, Slovenia, Ukraine )  are eligible to apply. The programme offers scholarships.
Aim:
The aim of the training is to provide tutoring in the field of content development, starting with consultancy on the script as well as artistic and production consultancy. Lectures and presentations of recent trends in production, marketing and distribution, case studies of international co-productions, financial and legal matters and other important elements will be provided by acclaimed international experts. The special focus will be on inclusion of artists of different profiles who will collaborate in group work with participants and share their experiences and skills. The programme is intended to position producers and creatives in the international animation industry networks and to develop animated projects in sound with current market and distribution demand.
The year long programme is focused on three intensive modules, each 6 days long. In addition participants will have the opportunity to pitch projects and receive subsequent online consultancy.
The first module (December 2018, Ljubljana) will focus on content development.
At the CEE Animation Workshop, a great focus will be given to the story. Each project team will work individually and in groups, together with experts and fellow participants, to make the best script out of their original idea. The SCRIPT ADVISORS will be an essential part of the development process at the CEE Animation Workshop.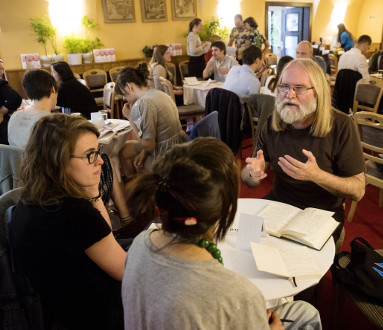 Screenwriter and creative producer Phil Parker has worked for Aardman Animation (the Oscar winning Wallace and Gromit – Curse of the Were-Rabbit and multi-award winning The Pearce Sisters), the Mob Film Company (Terry Prachett's The Hogfather), Foreseesense (Bach in Brazil), the UK Film Council, Berlin-Brandenburg Medienboard, and Nord Media. Phil Parker co-wrote Manou the Swift (2018) and is a co-founder and CEO of BCre8ive.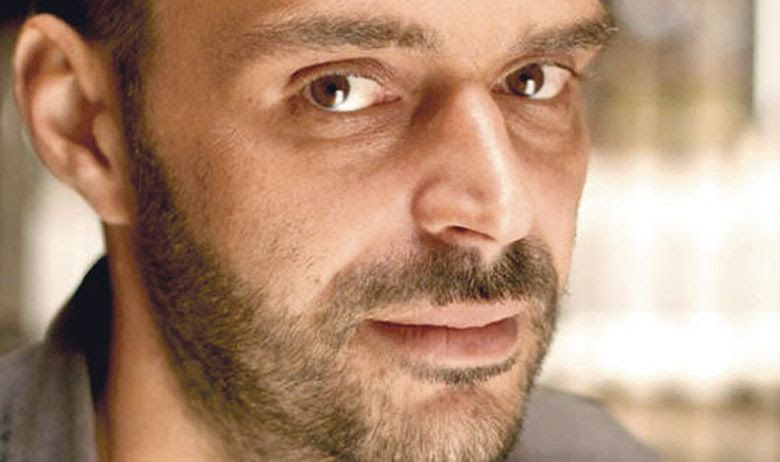 Răzvan Rădulescu is one of the leading Romanian novelist and screenwriter. Known for his award-winning Stuff and Dough, Niki and Flo, The Paper will be Blue, and the internationally acclaimed The Death of Mr. Lazarescu. Along with Melissa De Raaf he co-directed the feature film First of all, Felicia and was the script advisor for 4 Months, 3 Weeks, 2 Days by Cristian Mungiu.
Schedule:
The programme is structured as 3 x 6-days workshops . The first module will focus on content development, the second one on production and financing, and the third one on accessing the market. The third module will be organised alongside the CEE (previously known as Visegrad) Animation Forum, an established pitching and market access platform, inviting decision-makers from the field of animation.
Workshop 1: 30. 11. – 6. 12. 2018, Ljubljana, Slovenia
Workshop 2: 20. – 26. 3. 2019, TBC
Workshop 3: 3. – 9. 5. 2019, Třeboň, Czech Republic
Costs:
Producers with an animated project in development: 1.800,00 EUR
Additional creative team member per project: 2: 900,00 EUR
Participants without a project: 1.800,00 EUR
Limited number of scholarships is available, subject to selection based on a motivation letter. If you apply for a scholarship, submit a motivation letter with a description of the reasons directly to This email address is being protected from spambots. You need JavaScript enabled to view it.
Participation fee covers all costs of participation in the programme, including accommodation and meals during the workshops, online script consultancy meetings and a pitching forum participation fee. Costs of travel to/from the venue of workshops and any additional costs not listed above are not covered.
Related News: