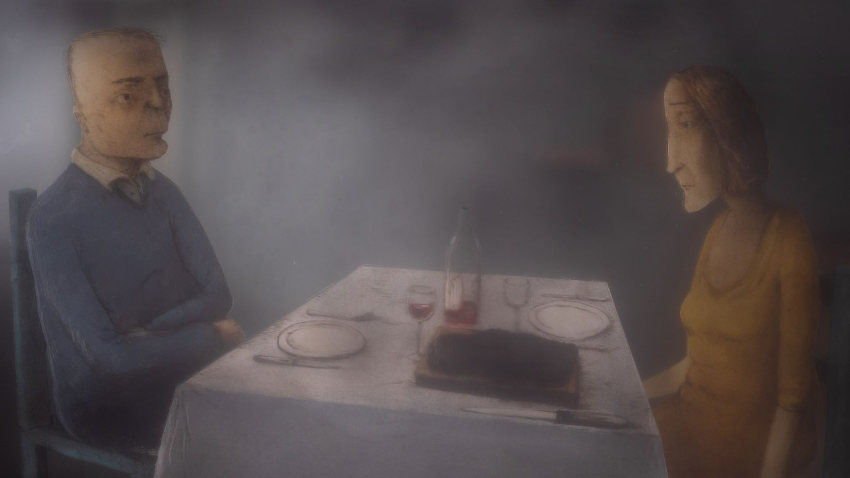 Details

Written by

ZF Team

Category: Shorts
Špela Čadež (Boles, Nighthawk) prepares a new film, Steakhouse.
Slovenian director Špela Čadež  prepares her new cut-out animated film, Steakhouse. The film is a co-production between Finta Studio (Slovenia), Fabian & Fred (Germany) and MIYU (France).
In the film, Franc takes great pleasure in preparing a steak. On the other side of the city Liza is hurrying from work. The apartment is thoroughly engulfed in smoke. She extinguishes the damage, but the anger growing in Franc cannot be extinguished so easily.


The film is now in the production stage.
CREDITS:
Steakhouse,Špela Čadež 
Animation Technique: 2D, analog multiplane cut out
Length: 9 minutes
Director: Špela Čadež
Producer: Tina Smrekar
Co-Producer: Fabian Driehorst, Emmanuel-Alain Raynal
Companies: Finta Studio, Fabian&Fred, MIYU
Funding: Re-Act, Slowenski Film Center, FFHSH, FFA, Pictanovo
Broadcatser: ARTE, RTV