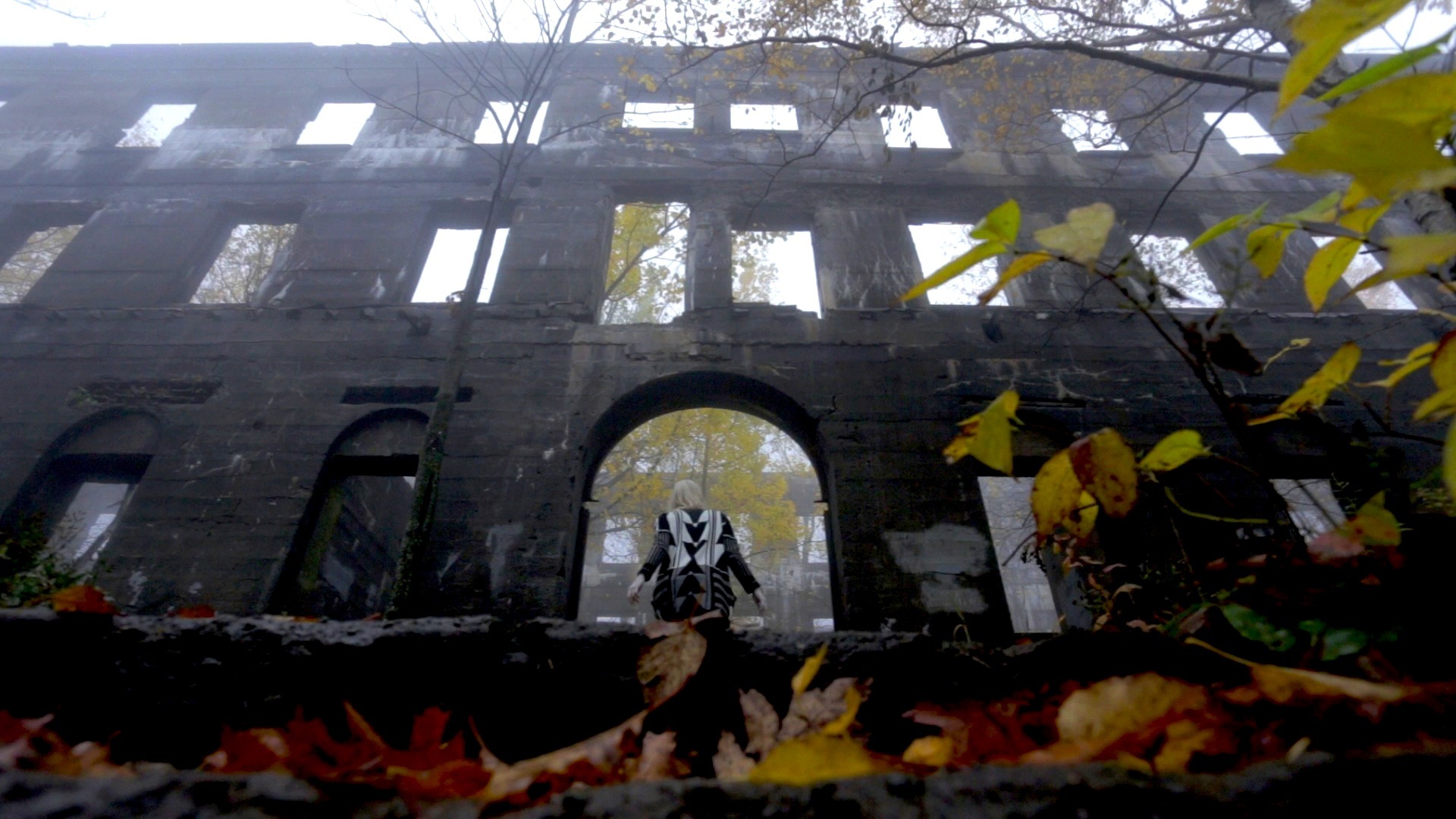 Review for the new experimental animation feature Apocalypsis by US director Eric Leiser.
The new independent experimental feature film by CalArts graduate filmmaker Eric Leiser (Glitch in the Grid) fits alarmingly well into the Trump era of building walls and surveiling foreigners - even though the film itself (3 years in the making, not long for a low-budget experimental feature) was formed during the Obama administration.

Apocalypsis (produced by Albino Fawn productions) is a hybrid of live-action and animation (puppets, timelapse, long exposure light animation) tells the story of two New York misfits Emily Rose (Maria Bruun), a lonely but determined soul, is an Eastern Orthodox converter, and ready to offer relief to Fukushima victims in Japan -but she still has to do door-to-door crowdfunding to get her money to get her there.

Hacktivist and underground NY radio host Michael Banderwack (Chris O'Leary) is a slightly NY-type neurotic, but still likeable fellow. He has a network of local supporters, and a mission to end cybernetic state oppression -which verges on the state of a martial law being introduced. The odd couple of misfits will inadvertently meet (in a compassion of fellow souls mode), and they will both need to make up their minds whether to fight or flight.
The film moves in a big canvas from environmental activism to religious revelations to Ray Brabdury's
Fahrenheit 451
world (the outdoor sequences look like a remnant of the book-people). Not all priorities get equal treatment, and some of those (the Fukushima incident) are dealt with very hastily here.
The main theme which connects the various strands together are the revelations Emily progressively experiences (archetypal, not menacing puppet figures here).  Following a reverse development than the one Rosemary had to face in Polanski's Rosemary's Baby, a naive Emily is first seen reading in the subway in braids, an acolyte to the Eastern Orthodox Christian mysticism. Her subsequent, 'social education' process makes us understand that religion and Apocalypsis do not have to be represented as the Armageddon disaster (prominent in contemporary mainstream films), but may function more as a case of personal regeneration.

This fine thread that ties religious /underground activism and social commitment ultimately helps the film become more of a call to human solidarity than a religious or underground revolution piece.
It is greatly helped by its settings.Apocalypsis alternates between the serenity feelings of outdoor sequences (which include stories about a very ancient Manhattan island), and the mundane, urban, everyday life of entrapment. Leiser worked for almost 18 months in film shooting (in places like Mount Desert Island in Maine, Japan and Iceland's volcano village Vik).
This shows in the finished film. Leiser has undertook different creative roles in Apocalypsis (art direction, screenwriter, cinematographer), but this works to the film's advantage here, at least when visuals are concerned. Superb cinematography and lighting give great leverage to the film's representational power. Light rays invade rivers, sea shores;  its aberrations (as in Emily's revelations) are varied, intense and consistently challenged. They let us know that Apocalypsis might be a more complex affair than a medical, personal psychiatric case (spoiler: as Emily will be later accused of).

Music by Jeffrey Leiser guides through the character's adventures without interrupting the visual flow. Animation here works as a surrounding medium, within which all characters have to function, even though some more robust editing would really serve the story better. Apocalypsis has some impressive sequences, its mission is commendable and its implementation capable enough.
Apocalypsis is directed by Eric Leiser (Albino Fawn productions). It is released theatrically and VOD/DVD on 17th March by Indican Pictures.