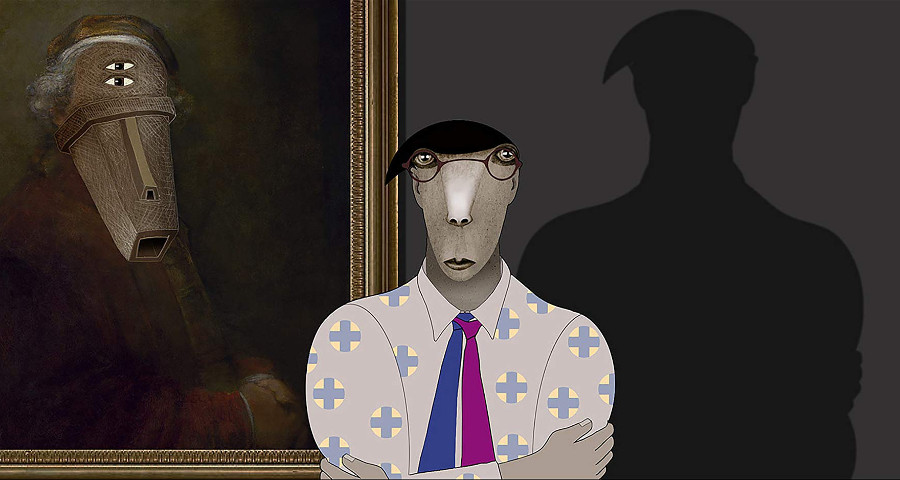 A new Hungarian animated feature from the awarded animator Milorad Krstic premieres at the 2018 Locarno Festival.
An animated feature that combines psychotherapy, the art world and cinephilia is currently being prepared. The story has Ruben Brandt, a well-known psychotherapist, who at the apex of his career suffers from wild nightmares; he is forced to treat himself by robbing 25 paintings from the most famous museums in the world.
Animator and multimedia artist Milorad Krstic is recipient of the Berlinale Silver Bear for his 1995 highly imaginative and suggestive short My Baby left me (watch it here).
This highly ambitious and stylistic film combines both locales of urban life, museums and private art collections on the one hand, and the subculture of gangsters and bounty hunters on the other. It aims to describe an unconventional world - reversed, bizarre, ironic, expressive, and humorous. The story borrows a lot from crime and action movies, while a whole sequence is devoted to Hitchcockian suspense from the 1938 film The Lady Vanishes.
Peter Miskolczi, Radmila Roczkov, Hermina Roczkov, János Kurdy-Fehér and Milorad Krstić (Ruben Brandt Production) produce the film, which is supported by the Hungarian Film Fund. Krstic describes his film thus:
This film is built on two layers: On the first, it is an action-propelled crime story that a broader base of cinemagoers can relate to. The second layer presents a time surf over the waves of the 20th century movie world: from Griffith and Eisenstein to Wenders and Tarantino. It will be a seamless encyclopedia of film, one that connoisseurs can relate to.
The trailer confirms all of the above:
OFFICIAL SYNOPSIS:
Ruben Brandt, a famous psychotherapist, is forced to steal 13 paintings from world-renowned museums and private collections to prevent his suffering from terrible nightmares. Accompanied by four of his patients, he and his gang of thieves strike regularly and with great success: The Louvre, Tate, Uffizi, Hermitage, MoMA.
'The Collector' quickly becomes the most wanted criminal. Gangsters and headhunters chase him around the world while the reward for his capture keeps rising, approaching a hundred million dollars. A carter of insurance companies entrusts Mike Kowalski, a private detective and leading art theft expert, to solve the case.
Ruben Brandt, Collector by Milorad Krstic premieres at the 71st Locarno Film Festival (Piazza Grande), 1-11/8/2018.