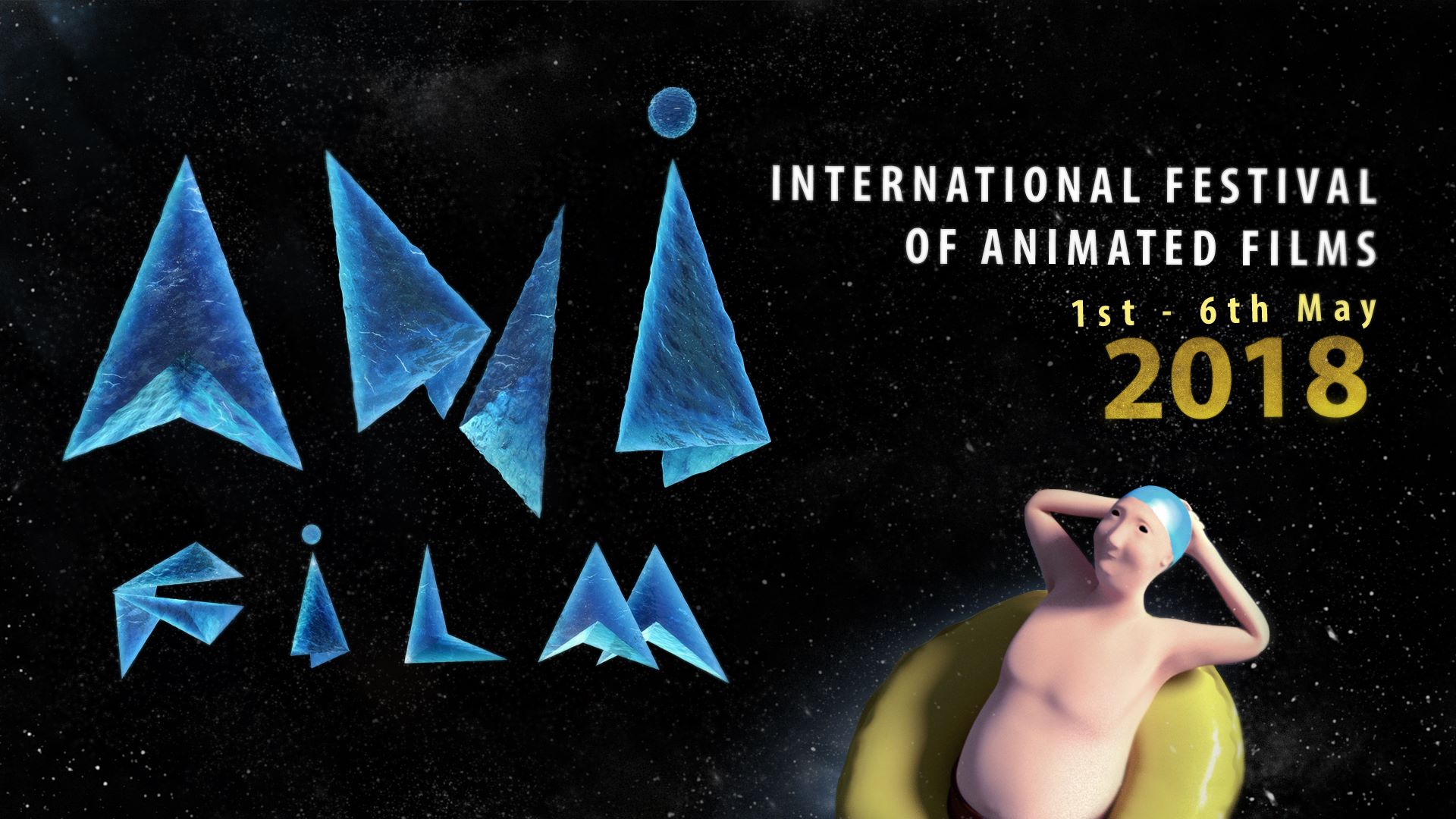 All the highlights of the 11th Anifilm International Festival of Animated Films, 1-6 May Trebon.
Wes Anderson's stop-motion Isle of Dogs opens the Czech Anifilm festival (1 May), which surprises this year with its very rich film programme. The awarded film (Silver Bear at Berlin Film Festival 2018)  will be presented by its co-authors animator Elie Chapuis and co-producer Ben Adler.
The opening day also marks the Lifetime Achievement Award Ceremony given to director, animator and pedagogue Libuše Čihařová.
3D Animation is the main theme of the 2018 Anifilm.  Masterclasses are held by Chris Landreth (Oscar-awarded, Ryan), Faiyaz Jafri, Job Roggeveen (member of the Dutch trio Job, Joris & Marieke). Niikita Diakur, director of Ugly film will detail his work process, while Pixar animator Rich Quade (Toy Story, The Incredibles) will detail some the secrets of the US studio. Another Pixar tribute will be held by Robin Cooper (art director for Finding Nemo and Wall-E).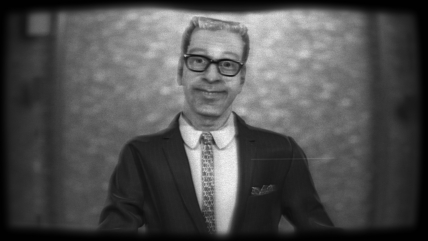 Subconscious Password, Chris Landreth

14 (!) programming choices will detail what's new in contemporary television animation, a conscious decision to reflect the fact that television animation has steadily become more progressive and interesting. BBC's Gruffalo comes to Trebon, Jakob Schuh with Revolting Rhymes,  as well as Bob's Burgers, a sitcom set in a family restaurant.
Dennis Tupicoff, Don Hertzfeldt, Nikki Lindroth von Bahr, Rosto, Chintis Lundgren and Réka Bucsi compete in the short films selection. The competition of student films (42 in total)  includes Paulina Ziolkowska's Oh Mother!  (Emile Award for the best European student film).
Short Films Jury: Brigitta Iványi-Bitter (Hungary), Chris Landreth (Canada), Libor Pixa (Czech Republic).
Two 2018 Oscar-nominated films are in Anifilm Trebon feature film competition: The Breadwinner directed by Nora Twomey, and Loving Vincent (Dorota Kobiela and Hugh Welchman). Swedish director Linda Hambäck [read her interview at ZIppy Frames]  will present her new film Gordon & Paddy. French director Benjamin Renner will compete with his film The Big Bad Fox and Other Tales. Another French/Belgian entry, Zombilenium (Arthur de Pins, Alexis Ducord) competes, while Czech director Aurel Klimt participates with Laika.
Two Iranian films: the 2D/3D film Release from Heaven by Ali Noori Oskouei, and the provocative Tehran Taboo  [read our review] was made by Ali Soozandeh. Alessandro Rak and Italy compete with the urban version of Cinderella the Cat, and South Korea is represented by I'll Just Live in Bando by Youngsun Lee.
Feature film jury: Elie Chapius  (Switzerland), Robin Cooper (US), Ben Adler (France).
The category for abstract and non-narrative animation includes films by Paul Bush, Max Hattler, George Schwizgebel and Koji Yamamura.
Non-narrative / abstract competition jury: Faiyaz Jafri (US), Kamila Boháčková (Czech Republic), Boris Labbé (France).
The final shortlist of the international competition of independent computer games lists 20 titles. The Czech Republic will be represented by logical game CHUCHEL by Amanita Design's Jaromír Soukup, who won the game "Oscar" at the Independent Games Festival (IGF) for Excellence in Visual Art. Train lovers will appreciate the strategic game Mashinky by Jan Zelený. A three-piece competition jury will pick winners in two categories: Game for Children and Visual Art.
International Competition of Independent Games: Ricky Hagget (Hollow Ponds), Luke Whittaker (State of Play); Vojtěch Vaněk (Paperash Studio).
For the first time, the National Competition Czech Horizon is divided into four subcategories. The final competition selection of student films includes 29 films, while the  short films category has nine original films. 6 films will compete in the category for television and online animation. The biggest number of films will compete in the category combining music videos and commission works: 32  films in total. The winners will be picked by the newly formed Council of Animated Films (online voting).
100 years of Czechoslovakia are celebrated (in joint forces with partner festival Fest Anča in Žilina), and a big selection is also programmed. It begins with the public education film, Important Personalities of our Lives (unknown director, 1928) and ends with Švankmajer's goodbye to totality Death of Stalinism in Bohemia.
Jan Švankmajer's newest film Insects will also be screened during Anifilm.  More special screenings involve: Have a Nice Day, Kado: Beyond Information.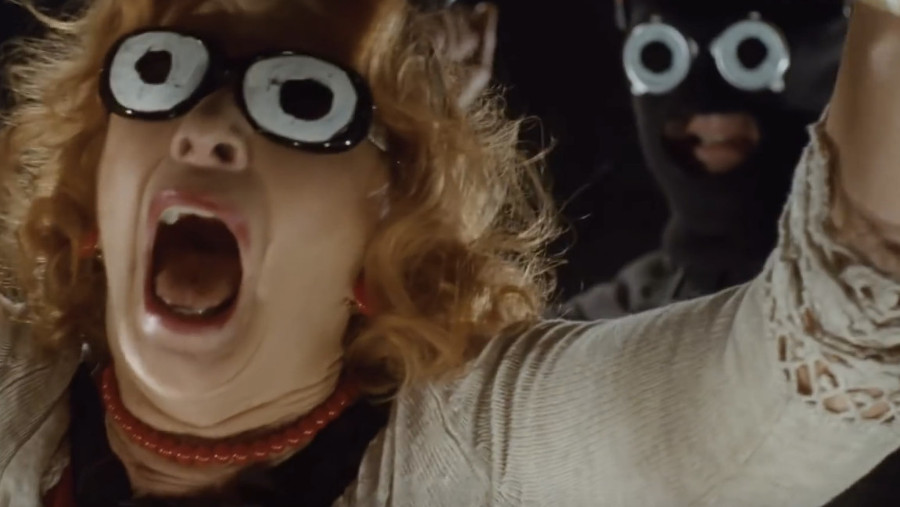 Insects
The Czech programme gives emphasis to exceptional female animators, who for various reasons) did not continue their animation career. 11 films will be screened by 11 artists, while some of them will be present for a thoroughgoing discussion. Two documentaries – Universum Brdečka and Hermína Týrlová will be screened by Anifilm to remember these important Czech animators.
Midnight Animation programme is a traditional part of the festival, with 2018 offerings of Scary and Obscure and Saucy and Disgusting.
View the complete festival schedule.
Forums and Markets:
VAF Třeboň 2018 pitching forum for European projects in development also takes place 1-3 May 2018. View both the selected short and TV series and (for the first time) feature film projects in development.
Animarket is a job market for studios and schools focusing on animation, VFX, game development and VR/AR with a balanced participation of subjects from CEE countries. The event will take place on 4th May and its aim is to provide long-term support to students and graduates in finding career opportunities in creative industries with natural emphasis on animation
Game Day will be held from 5th to 6th May. As a part of the Indie Expo, game developers will present their games in development to the public, including a number of lectures by international guests.
The visual style of Anifilm 2018 visual style  was created by the graduate of the Multimedia Art College in Jihlava and the Department of Animation of the Film and TV School of the Academy of Perfroming Arts in Prague, Stanislav Sekela.
Through an infinite universe float water monuments. On the surface of one of them drifts a man stuck in a swim ring. He is a keen spectator and watching water colossi brings him real joy. He is astonished and ponders quietly. He feels like a captain of a space ship. But the reality is different.
The11th ANIFILM International Festival of Animated Films will take place in the South Bohemian town of Třeboň (1-6 May), Czech Republic.