Highlights of the 22nd edition of Animac Lleida festival (22-25 Feb 2018), which is devoted to music and animation.
The Catalan festival in Spain Animac  has decided to bring a totally new perspective to animation and music, by commissioning new pieces and screenings (and conferencing) about the old masters and films.
Starting from the new projects,  Animated Vivaldi Concert is a new original music and animation performance, created by some of the best names in contemporary independent animation.
Produced by the Tokyo University of the Arts, the international premiere of Vivaldi's Four Seasons Animated features work by Anna Budanova (Spring), who'll be present during the opening ceremony, Olga and Priit Pärn (Summer), Atsushi Wada (Fall) and Theodore Ushev (Winter), set to live music by the symphonic orchestra Julià Carbonell de les Terres de Lleida (OJC); Joan Espina is violin soloist, under the musical direction of Alfons Reverté.

The project was previously highlighted as a Crowdfunding campaign, and was supervised by Japanese indie animator Koji Yamamura. Expect to hit DVD shelves as well.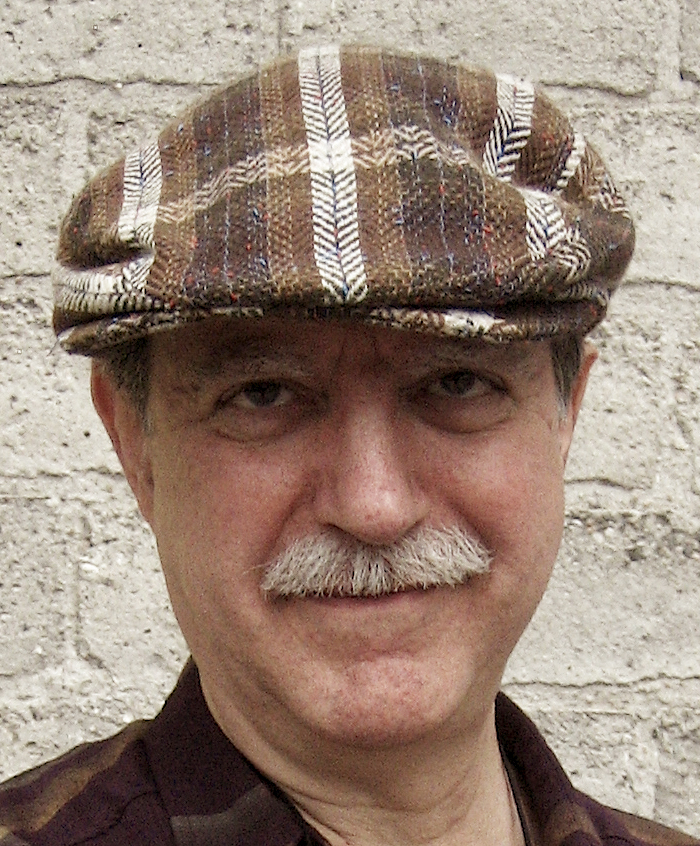 The special guest and Honorary Award of Animac 2018 is prestigious composer and sound designer Normand Roger. He's created more than 200 original soundtracks, and has worked with the best independent animators in the world (Frédéric Back, Aleksandr Petrov, Paul Driessen, Caroline Leaf, Michaël Dudok de Wit, Regina Pessoa or Co Hoedeman).
The Canadian composer will visit Animac alongside his wife, Marcy Page, animation producer at National Film Board of Canada. He will also give a masterclass and show examples of the variety of roles that music and sound can play in animated films in which he collaborated over the years.
Animac 2018's Trajectory Award goes to Zacarías M. de la Riva, soundtrack composer for the successful Spanish animated film Tad, The Lost Explorer, with a fruitful film soundtrack production, especially for animation. Some of the highlights of the composer's career include Copito and El Cid: La Leyenda, and also live-action films such as Nieve Negra. Martínez de la Riva will impart a masterclass to explain firsthand his creative process in Tadeo Jones 2, recently awarded with the Goya for best animated film.
Milen Alempijevic, director of the Serbian festival Animanima (and a specialist in jazz music and animation), curates a  Jazzimation presentation with great moments in the history of animation where jazz has played an important part, alongside a selection of shorts from the last 5 years with jazz in their soundtracks.
Czech musician Floex, author of the original soundtracks for the videogames created by auteur videogames (Botanicula,  Samorost) studio Amanita Design in Prague, is one of the international guests in Animac.  His conference Thus Sounds Samorost by Amanita Design will explain how he made the music for the lauded indie videogame.As a precursor to Animac 2018, the North American filmmakers Quay brothers, two essential animators and stage designers in the contemporary audiovisual scene, and French director and illustrator Sébastien Laudenbach have held respective conferences in Barcelona and Madrid, on the 7th and 8th of February, to portray their creative process.
In the competition section, Animac has received a total of 747 projects, of which 312 pieces have been selected: 8 feature films, 209 short films, 14 TV pieces, 31 music videos and 50 Open Screen pieces. In Short Competition, the Oscar-nominated Negative Space (Max Porter and Ru Kuwahata), the Annecy-awarded Min Börda (Niki Lindroth Von Bahr), Manivald by Chintis Lundgren, (Fool Time) Job by Gilles Cuvelier and Twin Islands (Supinfocom), and Contact by Alessandro Novelli, among other films.
Spanish shorts include Impromptu by director María Lorenzo, a short inspired by five of the Études by Frédéric Chopin, paying homage to the forgotten pioneers of cinema. Also, Simbiosis carnal, the first professional short by Valencian director Rocío Álvarez, is a poetic story about sexuality, historical frustrations and pleasures,
The Catalan duo of Anna Solanas and Marc Riba, creators of The Kid and the Hedgehog, come again with their new puppet short Cucarachas. Lleida animators and siblings Fernando and Elena Pomares will also be present with the cowboy office fantasy, Morning Cowboy, the story of an ordinary man who one morning dresses up as a cowboy to go to the office.
Schools and companies presentations feature Tal Gadon,  a leading animator in the Oscar-nominated Waltz with Bashir (Ari Folman, 2008), who will present Bezalel Academy of Arts and Design and through this the recent history of Israeli animation. Also, Jean Luc Slock, producer and head of Camera-etc, an animation studio of auteur films  and workshops for children and young people and an example of quality productions in a public center.and  in Liège, Belgium, will offer a conference during Animac.
Feature Films screened:
Lu Over the Wall: The winner of the best animated feature in the 2017 Annecy Film Festival, Lu over the wall by Masaaki Yuasa, tells the story of Kai, a young student whose life changes when he meets Lu, a mermaid.
The Breadwinner (Spanish Premiere): The Annie-awarded film is directed by Irish animator and filmmaker Nora Twomey with animation studio Cartoon Saloon (The Secret of Kells, Song of the Sea) and executive producer Angelina Jolie. The Breadwinner is a story of women's empowerment and imagination against oppression, which celebrates the culture, history and beauty of Afghanistan.
Loving Vincent by Dorota Kobiela and Hugh Welchman. The Oscar-nominated film is an homage to painter Vincent Van Gogh, where every frame is an oil painting.
Where It Floods  by Joel Benjamin:  blind stubornness during a natural catastrophe and its victims.
Little Heroes / Pequeños Héroes by Argentinian director Juan Pablo Buscarini is a Venezuelan production with a historical background. The film explains the quests of Simón Bolívar through three orphan children who discover some highly important plans for the Bolívar quest and embark on a journey to find and help the Venezuelan soldier to complete his fight for the independence of the Americas.
Belladonna by Japanese director Eiichi Yamamoto (1973) is loosely based on the tale of Joan of Arc and witchcraft tales compiled in Jules Michelet's 1862 book Satanism and Witchcraft, bound to the women's liberation movement in Japan on the Summer of Love of 1967- with a soundtrack by vanguard jazz composer Masahiro Satoh. Animac will screen Belladonna in its restored version.
Two feature films in production will be previewed during Animac 2018. The much-awaited Buñuel. The Labyrinth of the Turtles by Salvador Simó (produced by Glow Animation Studio with Manuel Cristóbal), will be previewed at the 2018 Animac.The film  adapts the comic by Fermín Solís and explores the life and creative process of Buñuel during the filming of the surrealist documentary Tierra sin pan. Director Salvador Simó and its sound designer Juan Ferro will be present.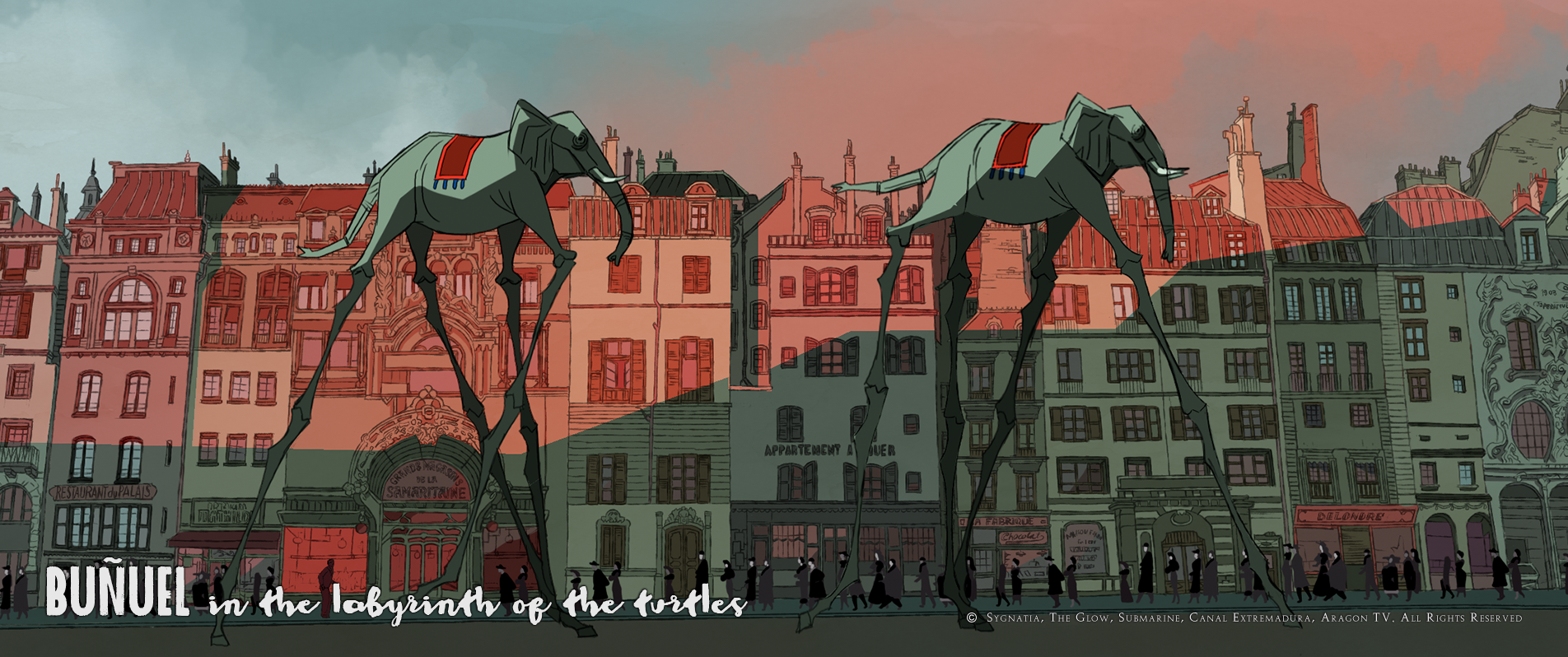 Multi-talented Basque artist Fermín Muguruza will present his animated feature debut Black is Beltza (Talka Records & Films and Setmàgic Audiovisual), where music plays a very important part. Black is Beltza is a different road movie, a story of fights and oppression, of justice and change.
In the TV animation field, Catalan illustrator and creator of comic albums Juanjo Sáez presents a new animated TV series: Heavies Tendres, inspired by his own adolescence. After the conference Home Cartoons will be screened, an one-hour block to screen recent Spanish and Catalan TV productions. The creator of the Catalan animated series Horaci el Inuit (premiered at TV3), the Lleida-born Òscar Sarramia, visits Animac  to present the second season and two unseen episodes.
In Humour Without Frontiers, great names of international animation entertain with their most personal shorts, with premieres such as Goose in High Heels by John R. Dilworth (known for Courage the Cowardly Dog). Finnish director Katariina Lillqvist will present Memory of the Spanish Civil War: Radio Dolores.
Kids-friendly programme are included in  the Little Animac session. The Oscar-nominated Revolting Rhymes by Jakob Schuh and Jan Lachauer, based on the eponymous tales by Roald Dahl will be screened. They feature  soundtrack by Ben Locket (present and performing at Animac).
The new Czech feature The Oddsockeaters by Czech Galina Miklínová will also be featured. The Oddsockeaters are small creatures that live amongst humans and are the culprits when we lose one of our two socks and we're only left with the odd one.  Czech illustrator and filmmaker Galina Miklínová will be present;  children's workshops based on the film  will be conducted, in collaboration with the editorial Mosaics Llibres, which publishes the book in Catalan.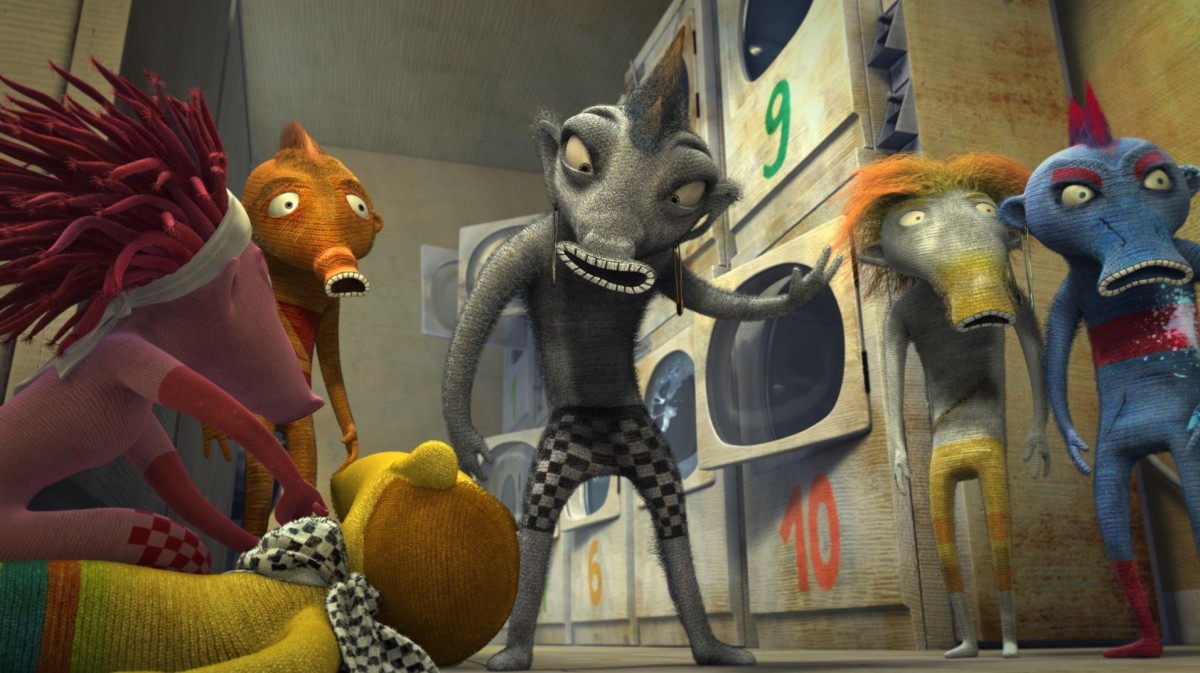 All 6 sessions of Little Animac will be filled with auteur shorts, such as Plody Mraků (Fruits of Clouds) by Kateřina Karhánková and La Licorne (The Unicorn) by Rémi Durin, which bring up various topics with imagination, beautiful styles and creative techniques.

25 years of the Cartoon Network are celebrated at Animac, while the Networking and Pitch programme brings 22 projects in their initial process will take part in Incubator, 20 Portfolios are to be revised by experienced mentors, and 13 businesses and schools will take part in Animac's Market Pitch to offer and show their services.
Marie Paccou + Escuela de Arte Municipal Leandre Cristòfol will create Flipped Books in one of the educational workshops of Animac 2018.
The North American filmmakers Quay brothers  and French director and illustrator Sébastien Laudenbach (The Girl Without Hands) have already held respective conferences in Barcelona and Madrid (7-8 Feb), to portray their creative process.
The official poster of Animac Lleida festival by Carles Porta (also author of the 2017 ethereal festival poster) combines the festival's theme of animation and music.
The 22nd edition of Animac, the International Animation Film Festival of Catalonia, will take place in the city of Lleida (Spain) from the 22nd to the 25th of February.