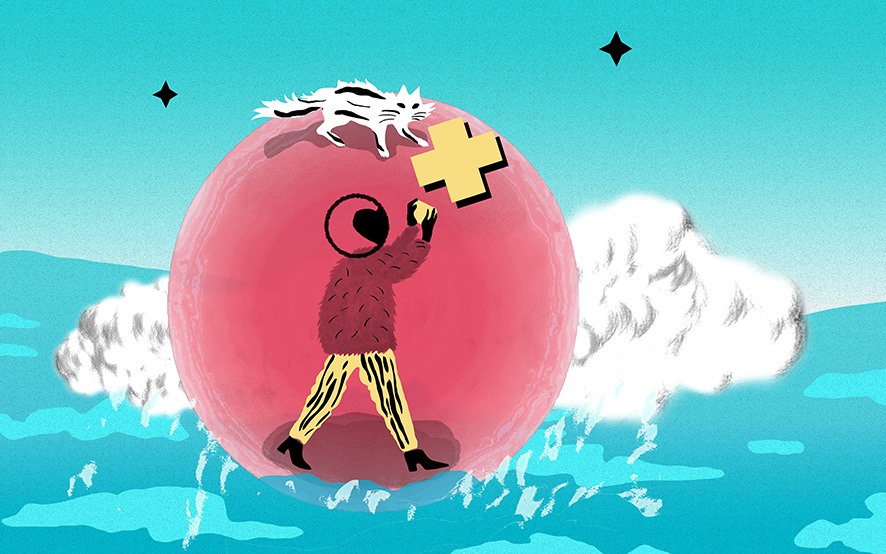 Essential highlights of the 11th Animanima festival in Čačak, Serbia.
It is small, but well-catered for. Existing since 2007, and held under the auspices of the City of Čačak and Ministry of Culture  (Republic of Serbia), Animanima caters equally for competition programmes, retrospectives and educational (lectures, workshops) events.
Carolina López Caballero (Spain), director of Animac LLeida, Tal Gadon, Head of animation studies in Bezalel Academy (Isael), and our Head Editor, Vassilis Kroustallis , will be the jury for the 6 competition programmes,  while Olga Bobrowska (Poland), Timon Leder (Slovenia), and Milan Milosavljevic (Serbia) will judge the childrens' competition.
The opening event (5 September, 8pm, Grand Hall) presents the Roald Dahl poems collection Revolting Rhymes, made into a two-part BBC presentation (produced by Magic Light Pictures),  and directed by Jakob Schuh (The Gruffalo), Jan Lachauer,  and Bin-Han To.
The Oscar-nominated films The Red Turtle, My Life as a Zucchini and the Oscar-hopeful Psiconauts: The Forgotten Children are a fine selection of feature films to be screened during the 2017 Animanima.
Bruno Bozzetto needs no introductions, really, but it's always good to revisit his work.  Animanima 2017 includes fFilms by the Italian master, as well the recent documentary by Marco Bonfanti, Bozzetto non troppo in its screenings programme.
Bezalel Academy of Art and Design (Israel) is always a welcome guest at animation festival. A selection of short graduation films (directors: Sagi Alter & Reut Elad, Tal Kantor, Shahaf Ram, Inbal Bentzur & Itan De-Botton, Ira Elshansky, Carmel Ben Ami & Sohini Tal, Stav Levi, Ido Behar, Kobi Vogman, Yali Herbet, Lee Dror, Daphna Awadish)  will be presented at the festival.
Contemporary Greek animation has acquired a certain visibility during the last few years, with films like The Village (S. Polychronakis), My Stuffed Granny (E.Pappa) and Dinner for few (N. Vakalis) transcending the national borders. Most of the films from the early 21st century (including the recent clay hit Ethnophobia by J. Zhonga) will be part of 2017 Animanima.
From Doodles to Pixels presents an impressive overview of Spanish animation from 1908 to 2013 and Javier Mariscal's film, Yellow Summer.
It's always good to re-discover early gems and ascertain your own history. A 2016 DVD and festival presentation on early Serbian animation (1925-1968) includes works by Ernest Bošnjak, Miroljub Stošić, Vera & Ljubiša Jocić, Marijan Vajda, Divna Jovanović, Slavko Marjanac, Ivo Kušanić,  Nikola Majdak, Kurt Linda,  and Borislav Šajtinac.
Steven Woloshen once again proves in his workshops that animation has many forms -cameraless animation being one of the most exciting and creative.
Saturday 9 September (Conference Hall) is devoted to a wide range of talks and seminars about independent animation
The official video by Belgrade artist Jelena Milunović
The 11th Animanima takes place 5-9 September 2017 in Čačak, Serbia.