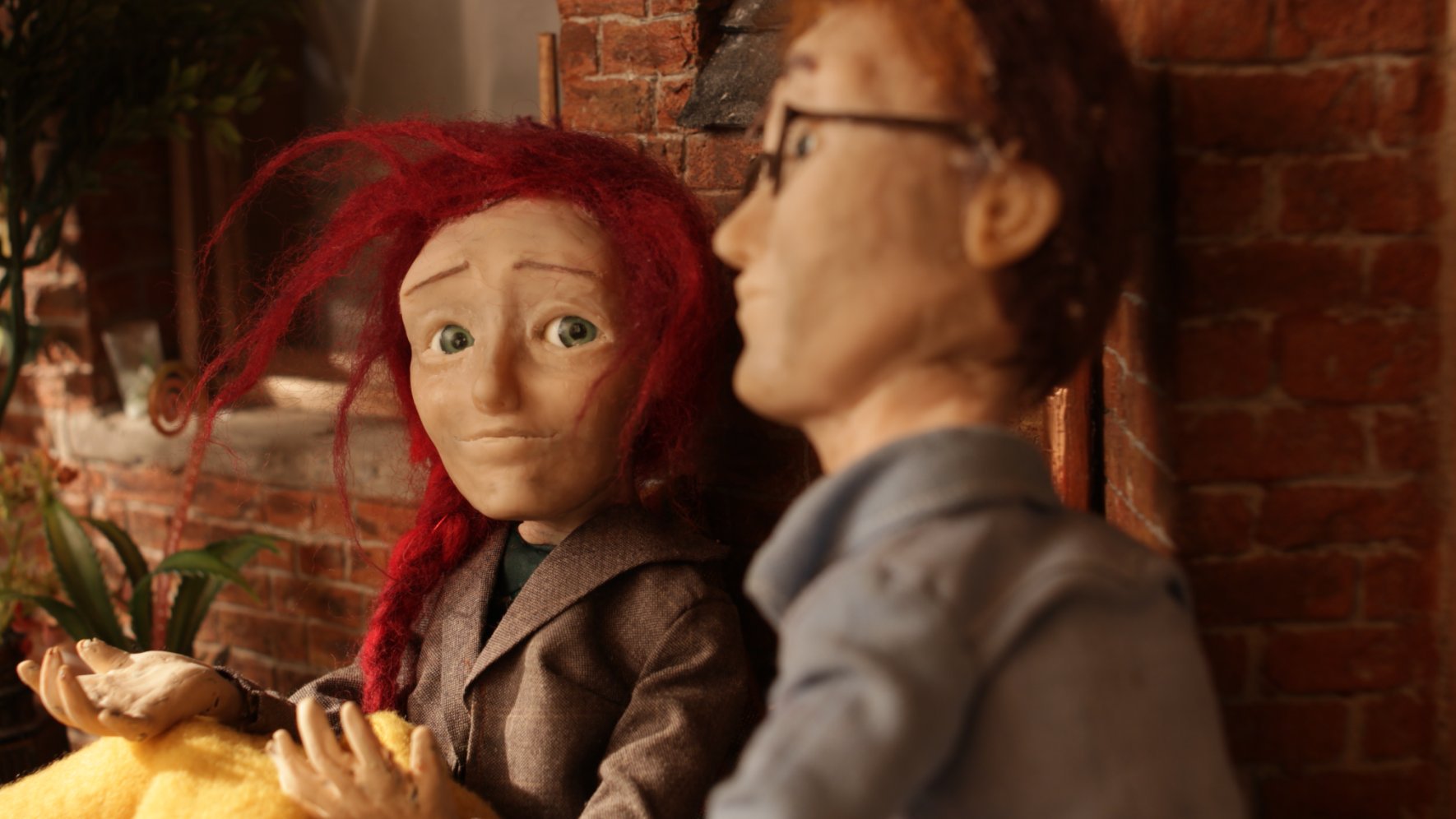 Details

Vassilis Kroustallis
A puppet with a soul to lose. Cannes-awarded Italian director Lucia Bulgheroni talks to Zippy Frames about her stop-motion short, Inanimate.
Having been awarded at the recent Cinefondation Cannes selection (3rd prize) -but insisting that  'a film is still a film", no matter its mode of action, Italian animation director Lucia Bulgheroni has crafted one of the most dramatic puppet stories (8' 36'') of recent years, full of hope, angst, disillusionment and acceptance.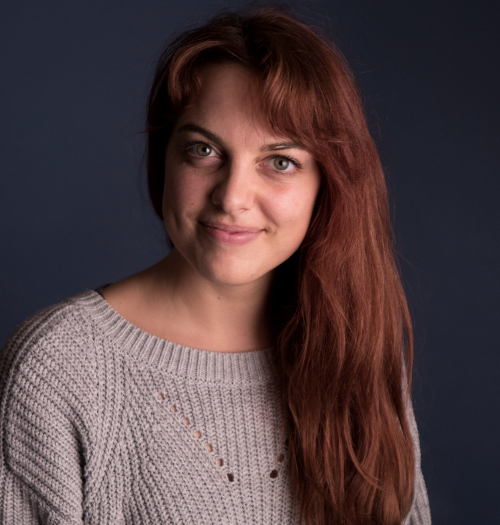 Her stop-motion Inanimate by the Italian artist was produced as part of the M.A. course at NFTS School (producer:  Lennard Ortmann, script development:  Andrew Eu and Jonty Dawson). The film also won the 14th CILECT PRIZE 2019, a competition for film schools from all over the world.
180 institutions from 65 countries are members of CILECT, the association of the world's major film & television schools and every year, it organises a competition to find out which are the best films being made at these teaching institutions – the votes are cast by all of the film schools.
Katrine has a normal life, a normal job, a normal boyfriend and a normal apartment in a normal city. Or at least thats what she thinks, until one day everything starts falling apart - literally!
The Truman Show environment of the actor and her soul maker finds its puppet form here. Lucia Bulgheroni herself describes the timeline of how she gave birth to her film.
2016:  Had many ideas and concepts. The difficult bit was trying to see which one was the one that was calling me for real, then start giving proper attention to it, understand it and work with it, giving the shape to it that it deserves.  This happened with Inanimate;  in the beginning, it was just a simple image, in a dark pool with many others, but it was the only one that kept coming back to me, each time brighter than before -until  it was obvious to me that it was the right one.

End of 2016:  I started digging deeper in the theme with my producer, who helped me focus to see clearer what was the real shape of that bright idea. For a while it was quite hard and frustrating, I was agonizing around the school, with Lennard holding my hand, I was like a mother about to give birth, freaking out and not finding the right safe place were to release the pain and finally let the baby come out to the world.

March 2017: Baby Inanimate was finally out, on a first rough storyboard, It already found itself surrounded by a production team, like a beautiful loving family. Everyone was taking care of it with honest affection.  We started to cuddle it and feed it with my editor Raphael Pereira. Meanwhile, with Ronnie McQuillan and Kristina Kovacs (cinematographer and production designer) we were building the image of it, the identity, the look, the mood, the atmosphere, the feel, the texture. With José Pavli and Louise Burton (composer and sound designer) I was already daydreaming about its voice and how to make it rumble in the most powerful way.  
ZF: Why did you make Katrine a red-headed?
LB: For the same reason I decided to dye my hair red. Just intuition. You know, when you decide to do something, you don't really know why and it doesn't even matter, you do it, and you like it.   Nevertheless, I believe colors have lots of meaning and power. Each of us resonate mainly with certain colors. For me are red and green, and I have a certain attraction and fascination towards blue as well, even if I don't feel it belongs to me. The whole live action shot is mainly on blue tones, as well for Katrine's animator and the paper bird at the end. It's a color that comes from another side to me.  
ZF: Katrine's facial expressions (her awe, surprise) are really something to behold. I understand you were helped a lot by the material you used. Can you comment on that?
LB: I spent quite a while finding the right way to build Katrine's face. I wanted to find a way to keep the animation as natural and spontaneous as possible. The face replacement method didn't work for me. I needed to be able to improvise while I was animating, that's why I tried to recreate a movable facial muscle structure on a hard skull. And the SuperSculpey helped a lot, it is so perfectly malleable, different from normal plasticine or clay. Somehow it follows the intention inside your hands, and you weirdly have the sensation that it is collaborating with you. 
ZF: What I really liked about the film was the sets/environment transitions, that is so powerful and unexpected, in a sense. Instead of moving the puppet, you move the world around it.

LB: Yes, the transitions are all made in camera, by pulling physically the sets, while the camera is taking a shot with slow shutter speed, in order to have those nice dynamic blurred trails. In another  shot Katrine is moving as well, in those cases she was rigged, so to be completely detached from the rest of the set and don't be affected by the fast dragging movement.  All those transitions happened in a very natural way. Me, Ronnie and Kristina thought theoretically how to achieve them, but never really had time for proper official tests, so it was quite an hazard.  We just put together our intuitions and when we saw that the first transition (from the kitchen to the bathroom) was working, it was pure magic!  Each of us were so nicely surprised and crazily excited by seeing that it was working for real!  None of those transitions needed to be reshot, they all worked out on the first try with no real testing behind it. 
ZF: Did you have in mind to shoot a live-action sequence from the beginning, and how complex it was technically to shoot?
LB: Yes, it was clear in my head since the main concept was down: the animators needed to be in live-action, no doubt. But we had no clue about the look of it for a long time. And, again, everything arrived from intuitions at the right time. We had just one absolutely crazy week to build an adjust all the sets, and just test that the motion control was properly working (and learn to use it!).  When everything was ready, we had just one day to make the whole shot happen in the way it was in our minds. And... it worked.   That was the most sweated shot, and the biggest risk, but so exciting. Everyone was at their perfect place to make it work. It was a perfect example of synergy of minds.
 ZF: What made you pursue animation (and stop-motion) as your artistic means of expression?
LB: I discovered the possibilities to make animation quite late. I studied video making (live action) for 3 years in Milano, in 2012;  in the meantime, I started to explore stop motion, making a music video for some friends during free time. Eventually, I realized that people liked what I was making and for me it was so incredible;  it was like playing with dolls, putting your emotion inside them, making them act and then re-watch them back and discover: they are alive! So I started to integrate the stop motion in my live action studies, to then later move completely into it, that's what brought me to apply to the NFTS. 
I like stop motion because for me it has a strong visual appeal, different from 2D or CG animation. You recognize that what you are watching is somehow real, it is something that physically exist, and somehow it is moving! You can constantly feel the human presence and craft. This keeps causing inside the viewer that inner feeling that you're witnessing a magic. 
 ZF: You play with Greek philosophical notions and the soul leaving the body in Inanimate, even from the first frame and the guessing game Katrine and Patrick play in the balcony. Do you think that animation actually makes this dualism very prominent and inevitable?
LB: Yes! I believe that subconscious language is made of animation. At least in my case, everything that I think is drawn. Everything that happens in our inner dimension is made of thought, ideas, emotions, something that is not tangible, not physical. Images, abstract or concrete populates our minds. So, it could make sense that our soul is in the form of animation. Or at least, I think animation is an excellent medium to portrait that whole dimension related to the consciousness.
After all, Plato says that the whole world is formed based on the archetypal ideas, that stays in the Hyperuranion, and they are like drawings inside the mind.  Gods (but even us, by traveling with our consciousness) can go find them and contemplate them.  I imagine those archetypical ideas as semi-abstract compositions of colors and shapes (probably with also a particular tone, taste and smell), and each of those holds inside a primordial archetypal feeling/role/emotion/essence/ story.  There are many different of them. Basically, our matrix is all there to be contemplated, and looks a bit like a Tinguely painting, to me. I find this so intriguing and stimulating!
 ZF: Without revealing the end, do you think that in the end Katrine has finally found her inner peace?
LB: I don't think peace is really ever possible, we keep changing and the journey of self-discovery is a life-time long one. I guess we can find our inner balance, but not as something to keep and hold. It's good to lose it and regain it, again and again, like a swing.  Katrine is just at the beginning of a new beautiful journey, her way of seeing the world have just changed. Now everything is new again to her eyes. Everything is there to be re-explored and understood with new awareness. 
ZF: How does it feel to compete at Cannes as an animation director in the presence of live-action directors who tell their own stories?
LB: It was a great honor and it has been so stimulating as well to get to confront yourself with other filmmakers. At the end of the day, each story is different, and it's up to you how you want to tell them, You consciously decide what's the right technique for you to tell that story in the perfect way.  It's very depressing to know that many people still see animation as a medium just for kids stories. But, thank God, this view is changing. 

ZF: Would you make a film with a male protagonist, and what would be your next plans?
The protagonist of Inanimate at the very-very beginning was male. Then it naturally transformed into Katrine, as it became more and more my own story. In the past, I was always thinking story with a male protagonist; now it's the opposite, I'm becoming too self-centered probably!  But it's something to think about for sure. I'm currently writing a new treatment for a feature film (or a series), it's still an early stage to say for sure.  It will involve animation mixed with live action and the tone will be between our reality and the Hyperuranion, of course :)
Credits
Inanimate, 2018
Lucia BULGHERONI - Director / Lennard ORTMANN - Producer  / Andrew EU and Jonty Dawson - Script / Dialogue
Ronnie MCQUILLAN - Director of Photography / Kristina KOVACS - Set decorator / Jose PAVLI - Music
Raphael PEREIRA - Film Editor / Louise Patricia BURTON - Sound /  Zsofia Szemeredy - Festival/Publicity
Casting
Erin AUSTEN - Katrine /  Jay TAYLOR - Patrick