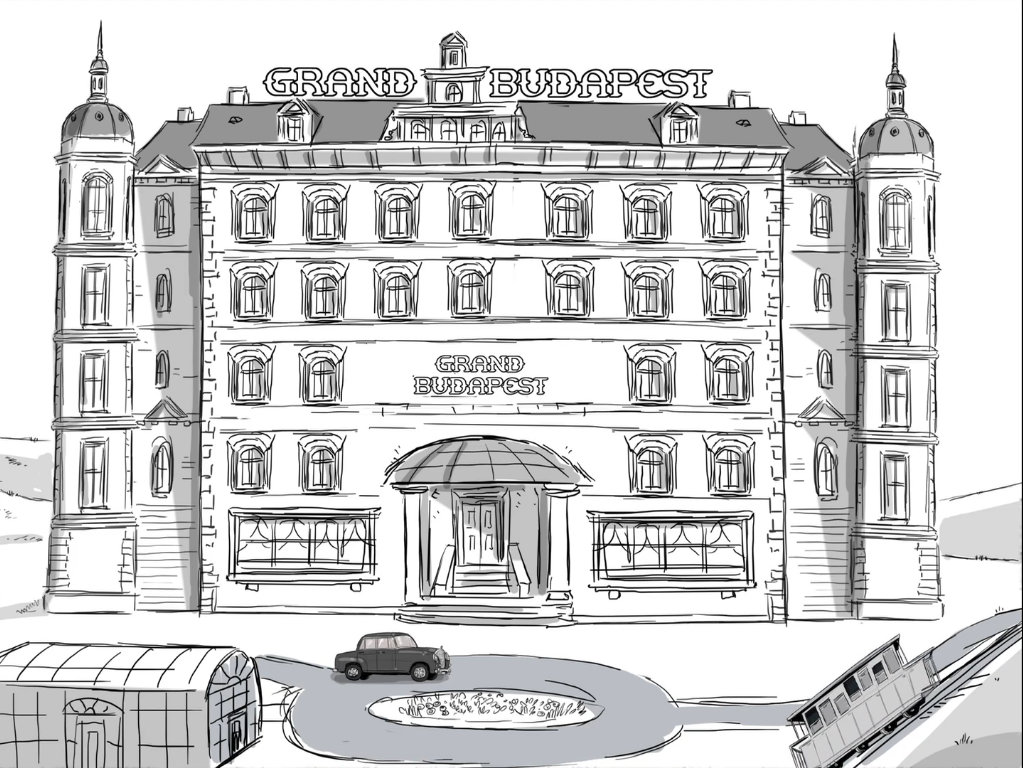 Criterion has made available online Wes Anderson's animatic for the Grand Budapest Hotel.
As part of the planning process while making The Grand Budapest Hotel, director Wes Anderson has storyboards animatics made to block out the scenes for filming each shot. 
You can even see Wes Anderson's famous whip pans. The film was completely done in an animatic version, with Wes Anderson voicing all the characters.  Jay Clarke is credited as lead storyboard artist in the film, and Edward Bursch as animatic editor (production designer in the film was Adam Stockhausen).
Here's an 2015 comparison of animatics with the finished film: