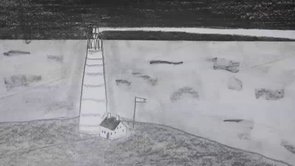 Experimental animation: watch the music video The Slip by Karolina Glusiec.
 A music video for the track The Slip by Etamski (Latarnia Records). It is animated in a free-floating style that retains minimal narrative continuity with poignant imagery.
Karolina Glusiec is a UK experimental animator that likes to revisit techniques and styles that defined the early history of animation and film making.
Visit her blog.