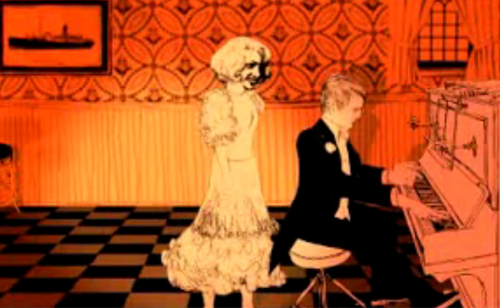 Animated doc: watch the poignant memories (but beautifully animated) of Marjorie Curtis in My Friend Marjorie.
UK artist Louise Wilde and Model Robot collaborate to produce an animated story of the 89-year-old vaudevillian artist Marjorie Curtis. The 2D &3D animated doc illustrates Marjorie's stark, subdued current existence in contrast with her dreamlike, happier past experiences .
A brave use of limited chromatic palette and an animating style which attracts attention but never distracts from the narration are the advantages of this delightful, bittersweet short.