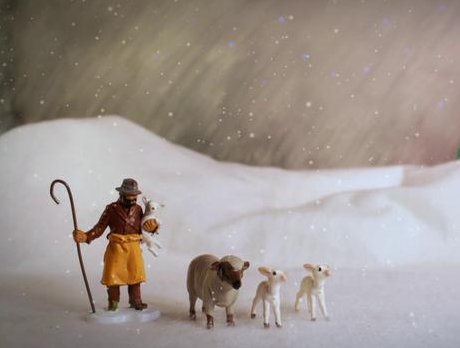 The UK animators Joseph Wallace  and Becca Rose present a rather awkward version of the Christmas star.
 This Christmas star now seems to be more difficult to follow than ever before.  Still, the shepherd does his best.
 Toys were borrowed from various people, and the set was made from cardboard, fabric and paper.  The film was shot in one day in Becca Rose's studio using basic posable lamps, and was shot on a Canon 60d with Dragonframe.
Credits:
Animated by Joseph Wallace and Becca Rose
Sound by Ethan Wallace
Music: "We Three Kings" by R.Tists for Christmas (rtistsforchristmas.bandcamp.com/)