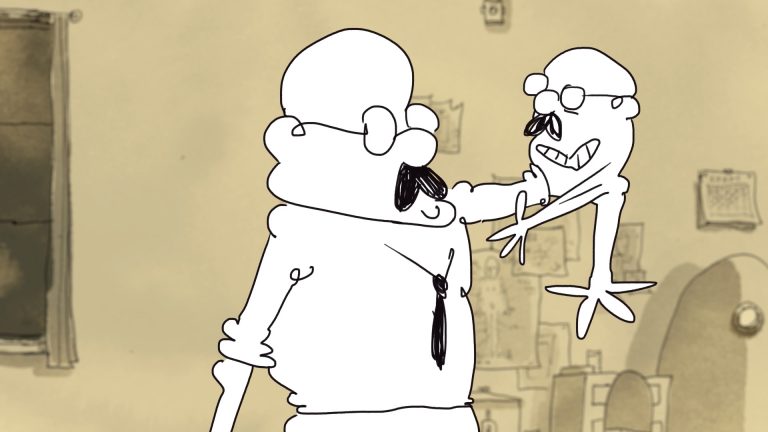 Details

Vassilis Kroustallis
French animator Paul Raillard signs a 2D film on the inevitable comic results of perverted loneliness. Watch Symbiose.
After a failed experiment, a scientist finds himself sharing his body with a hundred people and seeks to regain his individuality. The film was animator Paul Railard's graduation film at L'École Émile-Cohl (Lyon). directed in 2018.
Symbiose is a well-constructed, well-timed comedy film on how the idea of living together can be improbably twisted and turned to suit personal needs. With its 3 narrative acts clearly defined, it uses familiar cartoonish design to actually give the message that multiplication of attached selves and the availability of big machines is not the answer to communication sought.
Here's a pic on the character design research (via ArtStation)