CARTOON Next 2023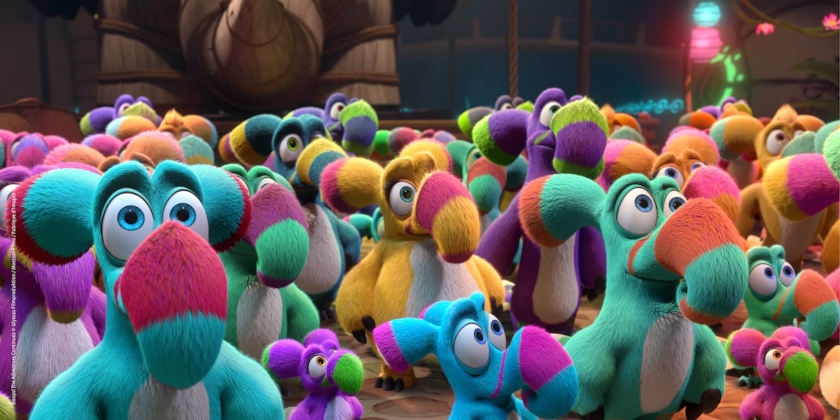 Deadline | Event Dates (period)
Email
This email address is being protected from spambots. You need JavaScript enabled to view it.
Final submission deadline
2023-02-01
Submission/Registration Fee
Yes
Event Description
Cartoon Next offers 3 days dedicated to the evolution of the creative and digital industries. The main focus will be on well-curated keynotes: experienced professionals bringing their vision on the future of your business, your craft and your day-to-day work. On the other hand, producers coming from all over Europe will pitch innovative projects, displaying their transmedia strategy, and getting a direct and thoughtful feedback from international animation experts with various background.
2023 Call for Projects
WHO CAN PRESENT A PROJECT?
European producers who want to develop their animation project or property into a cross-media, multiplatform brand to be distributed on several platforms.
European creators and IP owners who want to use animation to develop a cross-media project.
Fluency in English is required to communicate with other participants and the pitch must be in English, as there will be no translation on site.

WHICH TRANSMEDIA PROJECT CAN BE SUBMITTED?
An existing or in development property which is being developed across multiple platforms.
Originating from an animated TV series, a film, or short form content
Or a book, a game, a live event, or even a toy where animation is to be used to extend the property into a transmedia proposition
At a stage where at least 2 ideas on distinct platforms can be fully pitched.
EUROPEAN Coun­tries asso­ci­at­ed with Cre­ative Europe — MEDIA: the 27 EU coun­tries + Norway, Iceland, Albania, Bosnia and Herzegovina, Liechtenstein, North Macedonia, Montenegro, Republic of Serbia, Armenia, Georgia & Ukraine. Atten­tion: since the Brex­it, the UK is not part of the eli­gi­ble countries.
Cost:
 400 EUR for producers pitching a project. Meals (3 lunches and 2 dinners) are included.
 300 EUR for participants without a project. Meals (3 lunches and 2 dinners) are included.


2019 Event Coverage

Event Dates
From

18 April 2023

to

20 April 2023